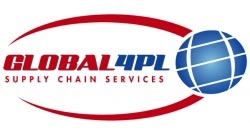 Santa Clara, CA, February 02, 2007 --(
PR.com
)-- Troyer Transportation, Inc., a leading transportation provider of domestic long-haul transportation has awarded Global4PL, a leading supply chain company and software provider, carrier contract negotiation services today. Global4PL will provide Troyer Transportation with supply chain management RFQ and negotiation services, including, bidding on-line, carrier negotiation and consulting services.
Steve Troyer, President of Troyer Transportation, said, "Global4PL's experience in negotiation and supply chain operations design, and a record of negotiating more than $150 million dollars in supply chain service contracts and their RFQ Tools; Global4PL is a unique competitive advantage for us and our customers."
Sergio Retamal, President og Global4PL, also said, "Our larger customers who use online bidding are negotiating savings of 10-30% while smaller companies can average 15-25% savings and up to a 50% discount off parcel rates. This represents a substantial boost to a company's profitability. Our experience and tools allow companies to achieve savings by lowering overall supply chain costs while helping combat global warming by implementing carbon-neutral negotiations and programs," said Retamal.
This announcement follows the launch of the "Green Supply and Lower Supply Chain Initiative" on January 25th, 2007 that includes:
1. Lower parcel rates
2. Carbon-neutral operations for all modes of transportation to combat global warming
3. An annual license to its RFQ Command Center™ online bidding software for customers contracting with air and ocean freight forwarders
The launch of this unique green supply program, which includes the donation of a portion of its profits to provide wheelchairs to people who need them and are in need of financial assistance; was an additional but important step in Global4PL's social responsibility programs and initiatives.
Retamal, named 2005 Executive of the Year by the International Transportation Association, has been widely recognized for his contributions to supply chain management efficiency. His expertise in Green Supply chains, negotiations, and contract management has attained savings in the millions of dollars for various industry leaders such as Sun Microsystems, Micropolis Hard Drives, Ryder, and Cost Plus World Market.
About Global4PL Supply Chain Services:
Global4PL provides transportation and supply chain services that maximize business supply chain competitive advantage with tools, consulting and transportation services. For more on Global4PL's global transportation services, cost management and contract negotiation services, software and programs, please visit www.global-4pl.com.
Global4PL Supply Chain Management is a NMSDC Certified Minority Owned Company.
###