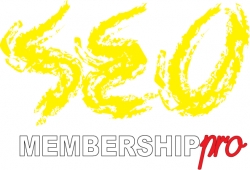 Bensenville, IL, February 05, 2007 --(
PR.com
)-- Even for those who are not computer savvy, two brand new products can help anyone build a successful website. SEO Membership Pro Software and Membership Mastery Video Series have just hit the market and will change the future of websites.
These products will reach a broad range of consumers from the most highly advanced computer programmer to those that have never done any computer programming. They teach the user how to build a website that includes member management in order to increase traffic and visibility on the web. The Video series shows how one can do this, and the Software series actually does the programming for the user without having to be connected to the internet. Even more exciting is that these new products increase money-making capabilities and opportunities for practically anyone. They implement search engine optimization techniques and promotional strategies to make websites positioned as highly as possible.
The following is a quote from one of the affiliates from the product launch. "I have looked at your site, and I love it. My customers will be very happy to purchase your course."
The SEO Membership website gives valuable information about these products and what they include. This site also offers demonstrations to show the versatility of each product and how it will benefit the consumer. Learn more by visiting http://www.seo-membership-pro.com. For further information, contact Erik Alburg at Admin@seo-membership-pro.com.
###
SEO Membership Pro
4N 215 Maple Ave Bensenville, IL 60106
http://www.seo-membership-pro.com
Contact: Erik Alburg
Phone: 847.421.6935
Admin@seo-membership-pro.com