Nordic eMarketing Invited to Send Second Speaker to SES London
Director of Internet Consultation is Nordic eMarketing's second executive invited to speak at the Search Engine Strategies Conference and Expo 2007 in London, England.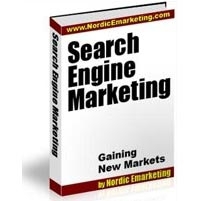 London, United Kingdom, February 07, 2007 --(
PR.com
)-- Gunnar Sigurdsson will join colleague Kristjan Mar Hauksson as a featured speaker at the Search Engine Strategies Conference and Expo 2007 in London, England. Sigurdsson serves as Director of Internet Consultation for Nordic eMarketing, a leading European Internet marketing firm.
The Search Engine Strategies Conference is widely seen as the premier European online marketing event. Organized by Internet expert Chris Sherman, this year's conference will be held from February 13th to the 15th at the London ExCeL Centre. Traditionally, presenters are renowned experts in their fields, and this year looks to be no exception.
Online marketing and search engine professionals have long valued the Search Engine Strategies Conference for the timely information and the opportunity to network with Internet authorities. The event has consistently grown in size and scope, becoming the most significant meeting of its kind outside of the United States. This year's conference looks to be the largest yet.
This will be Gunnar Sigurdsson's second appearance at the esteemed meeting. This year he will conduct interactive web site clinics that provide live marketing consultations and advice on web sites maintained by attendees. Additional sessions at the conference include "Buying Search Engine Advertising," and "Converting Visitors into Buyers," among many others.
For a more detailed schedule of events and registration information, check the conference's web site, www.searchenginestrategies.com. Nordic eMarketing's site, www.nordicemarketing.com, has relevant links as well as detailed descriptions of their speaker's topics and further online marketing and search engine optimization advice and services.
###
Contact
Nordic eMarketing
Erik Davidek
003545409500
www.nordicemarketing.com

Contact