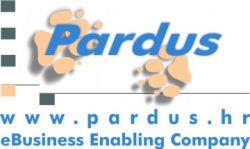 Zagreb, Croatia, February 16, 2007 --(
PR.com
)-- Agrokor and Pardus recently signed an Agreement that will enable Agrokor's food processing companies to implement eQMS::LIMS in their quality assurance laboratories. First companies to implement eQMS::LIMS will include PIK Vrbovec (the largest meat industry in the country), Zvijezda (the largest producer of edible oils and margarine in the country), Ledo (the largest manufacturer of ice cream and frozen food in the country) and Jamnica (the largest Croatian manufacturer of mineral and spring waters).
eQMS::LIMS is cross industry laboratory information management system (LIMS) that supports workflows and processes within analytical laboratories and corporate quality control departments.
The Agrokor Group (www.agrokor.hr) is the largest private company in Croatia and one of the leading regional companies with consolidated total revenues of HRK 13bn in 2005 and employing around 20,000 people. The Agrokor Group's core businesses are the production and distribution of food and drinks on the one hand and retail on the other, comprising among others Croatia's largest producers of mineral water - Jamnica d.d.; ice-cream - Ledo d.d.; oil, margarines and mayonnaise - Zvijezda d.d.; the largest Croatian meat industry - PIK Vrbovec d.d.; Belje, the largest agricultural and industrial capacity in Croatia and the leading retail chain - Konzum d.d.
Pardus (www.pardus.hr) is a software development company providing its clients with turn-key ICT solutions based upon the best-of-the-breed technologies and best quality services.
###