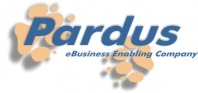 Pardus delivers mission-critical software, services and IT solutions to its clients within strategic time frames. We emphasize creating long-term value for our clients through superior software engineering, a business-centric approach, knowledge transfer and superior support.

Pardus maintains a strong core practice in designing and deploying business applications, creating eBusiness systems and complex system integration. We add value to the client's organization by combining solid business skills with our methodology and by assuming responsibility for successful project delivery.
Status

Private Company

Founded

2001
Company History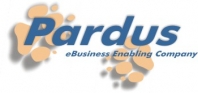 PARDUS is Croatian software development and consulting business founded by Mr. Damir Kropf and Mr. Dragi Raos. PARDUS' founders participated, headed and managed the most significant IT projects in the past 20+ years in the country. Technology recommended and supported was used to build the largest and most sophisticated IT systems and software applications.

Our expertise stems from the experience gained in designing and building complex and successful information systems for the past 30 years in various industries - financial, retail, manufacturing, transportation and so on. We have been building mission critical information systems and software that runs on myriad of platforms and architectures both hardware and software. Our satisfied customers are our most valuable asset.

Pardus' mission is to provide businesses with turn-key computing solutions based upon the best-of-the-breed technology utilizing unique blend of superior services, state-of-the-art products and knowhow and providing superior customer support and training to take a company's infrastructure into the future and beyond.

Pardus will create sustainable competitive advantage for its clients by creating longterm values through products and services provided.