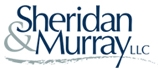 Philadelphia, PA, March 23, 2011 --(
PR.com
)-- As part of the recent Consumer Product Safety Improvement Act, the Consumer Product Safety Commission (CPSC) announced Friday that it has launched the saferproducts.gov website to help consumers report unsafe products and search for information regarding products they may own or be considering purchasing.
"The site will educate consumers and allow them to research products before they buy, check for product recalls and report product safety issues," says Thomas W. Sheridan, founder of the law firm of Sheridan & Murray, LLC. "We encourage our clients and all consumers to use this site. The site takes advantage of social sharing technologies, so consumers can easily share what they learn with others. It also allows manufacturers to respond to consumer safety issues online." Consumers can sign up for email or RSS notifications of all recalls or specific types of recalls.
"It's unfortunate that consumers cannot depend upon manufacturers to provide safe products," adds Sheridan. "We hope that will improve as consumers become more educated and demand that manufacturers make the effort to test their products to ensure they are safe before putting them on the market."
The CPSC is responsible for ensuring the safety of consumer products. They also provide and maintain lists of recalls as well as educational materials on such things as pool safety and ATV safety.
The
Philadelphia personal injury law firm
of Sheridan & Murray, LLC is one of the most respected law firms in Pennsylvania and New Jersey. The firm is dedicated to protecting the rights of individuals and achieving justice for those catastrophically injured due to the wrongful conduct of others. The firm has six attorneys admitted to practice in Pennsylvania and/or New Jersey. To find out more about Sheridan & Murray, visit their website at www.sheridanandmurray.com.
###