Outdated Cell Phones Raise Funds and Provide Emergency Relief for Domestic Violence and Sexual Abuse Victims
Inspirations is collecting used cell phones to benefit domestic and sexual abuse victims as well as the elderly and children. Recycling the phones is good for the environment and the community.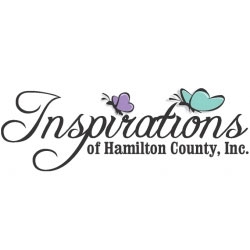 Westfield, IN, February 25, 2007 --(
PR.com
)-- Inspirations of Hamilton County recently announced a fundraiser based on the collection of old cell phones which are then given to a refurbishing company for a monetary donation. The refurbishing company then provides these less-than-trendy but highly useable cell phones to people who could not otherwise afford them. The elderly, women and children at risk who need a cell phone to secure their personal safety in case of emergency are the beneficiaries of these refurbished units.
"This recycling program not only benefits Inspirations, but assists in preserving the environment and bringing communications to people who could not otherwise afford it," reports Inspirations Executive Director, Linda Crissman. "We're very excited about the recycling program and the benefits it provides."
Inspirations is a 501 (c) (3) organization that has successfully assisted and addressed the needs of individuals who have experienced domestic and/or sexual abuse. Inspirations has served over 200 families in the last two years by providing education assistance, employment services, food pantries, and clothing. Inspirations has also been instrumental in the lives of affected children by providing special education advocacy, text book rental fees, year-round school supplies and assisting with programs to ensure graduation and passing ISTEP exams. They have also been very active in promoting the value of consistent extra-curricular activities to build and strengthen character. Inspirations has been successful in filling a vacuum and strengthening the fabric of the entire community they serve.
Donations of used cell phones may be made at F.C. Tucker at 100 Lakeview Drive, Noblesville, IN 46060 or Clarian North, Welcome Center, Grand Atrium, 11700 North Meridian St, Carmel Please call (317) 908-8513 for additional locations and information for cell phone drop off sites or volunteer opportunities. You may also view the website at http://www.inspirationsinc.us.
Tina Duncan
Inspirations of Hamilton County
317.776.6057
###
Contact
Inspirations
Tina Duncan
317-908-8513
www.inspirationsinc.us

Contact