Endometriosis Research Center Announces Nancy Petersen, RN Nursing Scholarship
Foundation Kicks off Endometriosis Awareness Month with National Honorary Award.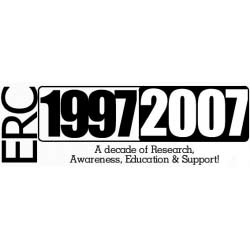 Delray Beach, FL, March 04, 2007 --(
PR.com
)-- The international Endometriosis Research Center is extremely pleased to announce the creation of the Nancy Petersen, RN Nursing Scholarship. In celebration of the ERC's tenth anniversary and Endometriosis Awareness Month, the $1,000 Scholarship will be awarded to one nursing student enrolled in an LPN, RN, or Bachelor of Science-Nursing program in the 2007-2008 academic year and who intends to pursue a career in gynecology or other Endometriosis-related field. Applicants from around the nation are encouraged to apply for the award.
Nancy Petersen, RN is an ERC Advisor with forty-five years of achievement in nursing and women's health. She is globally renowned for her pioneering efforts in Endometriosis education, awareness and patient support, and implemented the country's first Endometriosis program to feature Laparoscopic Excision surgery (LAPEX). Her groundbreaking work has led the way to improved patient care and empowered countless women and girls to live well in spite of the disease. Created in her honor, the Scholarship is intended to help a deserving student pursue their dream of a career in nursing in the reproductive health field.
The merit-based scholarship application is open to students across the United States and will be awarded on scholastic achievement, community service, essay, and completed application form. Deadline to apply is June 30, 2007.
Endometriosis is a painful reproductive and immunological disease in which tissue similar to that lining the uterus migrates and implants in other areas of the body. Affecting more than 5.5 million women and girls in the United States alone with over 70 million more worldwide, the illness continues to be stigmatized as simply "painful periods." A leading cause of female infertility, chronic pelvic pain and gynecologic surgery, Endometriosis accounts for more than half of the 600,000 hysterectomies performed in the U.S. annually. Symptoms include pelvic pain, infertility, pain with intercourse, gastrointestinal difficulties, fatigue, allergies, and immune system dysfunction. Recent research has also shown an elevated risk of certain cancers and autoimmune disorders in those with Endometriosis, as well as malignant changes within the disease itself.
Researchers remain unsure as to the definitive cause of Endometriosis, which can only be diagnosed through surgery, and there is no absolute cure. Though researchers remain unsure as to definitive causes of the illness, current studies indicate that gene dysregulation, immune system dysfunction, and exposure to environmental toxicants may be contributing factors.
Businesses lose billions of dollars annually in lost productivity and work time related to the disease. Endometriosis knows no racial or socioeconomic barriers, and can affect women ranging from adolescence to post-menopause. A disease of missed opportunities, it can be so painful as to render a woman or teen unable to care for herself or her family, attend work, school, social functions, or go about her normal routine. Despite the hallmark symptoms associated with Endometriosis, the average delay in diagnosis remains an astounding nine years, and a patient will seek the counsel of five or more physicians before her pain is adequately addressed. It is not unusual for a patient to undergo repeat surgeries and embark on many different medical therapies in an attempt to temporarily treat symptoms.
The ERC is an established 501(c)3 non-profit organization focused on research facilitation, patient and professional education, support and advocacy, and raising of disease awareness. The ERC strongly advocates for early intervention, timely diagnosis, and efficacy of treatment for the disease. The organization maintains that Endometriosis is more than just killer cramps. "We continue to find that Endometriosis remains misdiagnosed, misunderstood and ineffectively treated, despite being one of the most prevalent causes of pelvic pain in women and teens around the globe," said Michelle E. Marvel, ERC Founder and Executive Director. "It is our hope that our new scholarship will be one small step in the right direction towards raising Endometriosis awareness among tomorrow's health care professionals."
The ERC is a free organization that has pioneered and led efforts over the past decade to increase disease recognition among local, state and federal policymakers. Through the ERC's work, Congress previously passed the country's first-ever National Endometriosis Awareness Resolution, the first and only of its kind to formally recognize the disease and officially declare March as Endometriosis Awareness Month. The states of New York, Utah, Florida, Colorado, California, Pennsylvania, New Mexico and Michigan have also worked with the ERC to pass local legislation. The ERC is also sponsoring additional educational, awareness and fundraising endeavors throughout Endometriosis Awareness Month.
For details on Awareness Month and the Nancy Petersen, RN Nursing Scholarship, please visit http://www.endocenter.org or email Heather@EndoCenter.org.
###
Contact
Endometriosis Research Center
Michelle E. Marvel, Executive Director
800-239-7280
www.endocenter.org

Contact