Inland Empire Health Plan Contracts with Injectable Therapy Services Pharmacy for Provision of Specialty Pharmaceuticals
Injectable Therapy Services Pharmacy (ITSRx), a specialty pharmacy based in Glendale, CA, is pleased to announce its contract with Inland Empire Health Plan (IEHP) for provision of specialty pharmaceuticals to IEHP beneficiaries, effective January 1, 2007.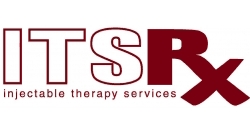 Glendale, CA, March 06, 2007 --(
PR.com
)-- Injectable Therapy Services Pharmacy (ITSRx) is pleased to announce its contract with Inland Empire Health Plan (IEHP) for provision of specialty pharmaceuticals to IEHP beneficiaries, effective January 1, 2007.
Specialty pharmaceuticals dispensed by ITSRx are typically prescribed for the treatment of chronic conditions. For IEHP, ITSRx will dispense specialty pharmaceuticals for diseases including anemia, asthma, cancer, growth hormone deficiency, HIV/AIDS, multiple sclerosis, rheumatoid arthritis and psoriasis.
According to Segal Company's 2007 Health Plan Cost Trend Survey: "The 2007 projected trend for specialty drugs, a segment of brand drugs is 19.5 percent, almost eight percentage points above aggregate retail trend. This is significant because specialty pharmaceuticals account for 17.1 percent of total drug trend."
With over 400 biotechnology drugs in the pipeline (per PhRMA's 2006 Biotechnology Medicines in Development) and a growth rate of almost 20 percent, specialty medications will continue to be the fastest growing pharmaceutical market segment in the coming years. IEHP's selection of ITSRx will promote the safe and cost-effective use of specialty pharmaceuticals for its enrollees.
ITSRx provides efficiency, personalized support and clinical expertise for people suffering from these diseases. Services include:
• Toll-free phone/fax access
• Overnight product delivery
• Knowledgeable, courteous pharmacy professionals
• Education, assistance and advise regarding proper drug administration
• Ongoing, treatment oversight and monitoring through ITSRx' medication therapy management program
• Monthly refill notifications
• A well-stocked inventory of specialty pharmaceuticals
"We are pleased to have been appointed an IEHP contracted specialty pharmacy, and look forward to providing excellent pharmacy service to its enrollees and participating physicians," said John Tapia, ITSRx president and CEO. "As part of that service, SRx/MTM, ITSRx' Medication Therapy Management program, will help optimize patients' therapeutic outcomes."
To initiate therapy, the prescribing physician will FAX a referral form to ITSRx. Upon IEHP approval, ITSRx will overnight medication to the physician's office or to the patient's home, as instructed. Included will be information about the disease state, instruction regarding proper storage, preparation and administration, and necessary ancillary supplies. When indicated, medication will be shipped in temperature-controlled packaging.
About ITSRx Pharmacy
ITSRx is an experienced specialty pharmacy with a proven record of high quality customer service and satisfaction. ITSRx specializes in providing injectable medications to those suffering from chronic illnesses, serving patients, physicians and payers located throughout the United States. ITSRx' commitment to helping payers and patients manage their complex, high-cost healthcare needs is unmatched in the pharmaceutical marketplace. For more information regarding ITSRx, please call (800) 404-1963 or visit ITSRx on the Web at www.itsrx.com.
About Inland Empire Health Plan
IEHP, a Knox-Keene licensed Health Plan located in San Bernardino, California, is organized as a not-for-profit public agency. The IEHP service area includes San Bernardino and Riverside Counties and currently serves over 300,000 Members in the following Programs: Medicaid (called Medi-Cal in California), the Healthy Families Program, Healthy Kids, and the Commercial Plan. Please visit IEHP on the web at www.iehp.org.
###
Contact
Injectable Therapy Services Pharmacy
Brian Landberg
(949) 929-4407
www.itsrx.com
Brian Landberg serves as Director, Business Development and Contracting, for Injectable Therapy Services Pharmacy.

Contact