Rich & Poor Countries to Gather at U8 Summit
Student Delegates, World Bank, African Union, UN & Ethiopian Government Leaders To Participate.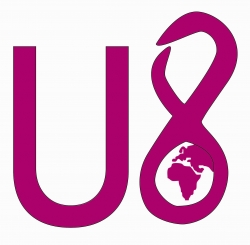 Coventry, United Kingdom, March 07, 2007 --(
PR.com
)-- Over 150 students from top universities around the world are traveling to the University of Warwick, March 9th -11th to inform policy makers, share ideas and perspectives and bridge the gap between research and policy on development issues. Major social economic and political issues affecting developing countries like conflict, trade, migration, global warming, and health will be at the forefront during the 2nd Annual U8 Summit talks.
The closed meetings and round table discussions to propose recommendations to policy makers and consolidate research will include U8 delegates from Oxford, Cambridge, Harvard, LSE, Northwestern, Warwick as well as universities in Nepal, India, Kyrgyzstan, Ethiopia, Mexico, Egypt, Bulgaria, the Netherlands, France and Germany. Government officials, policy makers, and representatives from international institutions are expected to attend the Summit.
Commenting on the U8 and the forthcoming summit, James Clarke, U8 Co-President said: "The U8 is groundbreaking and paradigm shifting. Unlike the G8, the U8 actively includes the voice of developing countries and is much better equipped to inform policy makers, as well as global civil society on the impact of policies, practices and programs of their countries."
The opening press conference by students from rich and poor countries, as well as the introductory talk by Professor Paul Collier of Oxford University and Senior Advisor to Blair's Commission on Africa will launch the Summit on Friday, 9th March at 1:30 PM on the Warwick Campus in Westwood Hall.
The main Speaker Event which is open to the public on the Saturday, March 10th in the Warwick Arts Centre entitled "To what extent do developing countries have a say in the policies that affect them?" includes Salil Shetty, UN Millennium Campaign, Kingsley Moghalu, Global Fund, representatives of the African Union, World Bank, and Ethiopian government, and personal remarks by students from rich and poor countries.
"The summit offers students the opportunity to build partnerships globally for the end of poverty as well as engagement with the wider public. Indeed, could this be the renaissance of global student activism of the 1970s?" added Clarke.
To prepare for the upcoming summit, students across the globe have been researching, holding debates at their respective universities, gaining international media coverage, meeting with key policy makers and influential leaders, and blogging online on the U8 website: www.u8development.org.uk. All of these views will come together at Warwick during the 3 day summit.
The online blogs and student researchers tackle international development issues as chosen from the U8 Consultation Paper 2006. Last year, the U8 asked governments, NGOs, private sector companies and academics in both developed and developing countries as well as international organisations what they thought the most important issues were in development. This set the framework for the research for student delegates giving a representative view of global developmental concerns.
Concluding the Summit on Sunday, March 11th delegates will consolidate research and present issues raised to key policy-makers, researchers and practitioners in an outcomes document, and in separate meetings throughout the year to those consulted. The closing session at 3pm includes Egypt's National Council of Youth Head, Gehad Amer, Andreas Eshete, President of Addis Ababa University, UNESCO Chairholder, and U8 co-Presidents James Clarke and Mark Koller.
A schedule of events can be found on the U8 Website http://www.u8development.org.uk Media Passes are available upon request.
###
Contact Lauren Newell on GB +44 (0) 7794418972 Call /+44 (0) 247 646 3241 or email u8media@gmail.com.
Editors' Notes
• The U8 membership, unlike the G8, is not just for the richest countries, but for all countries. The organization is wholly independent, non-partisan, and student-led with a growing and open organisation, having more than tripled membership since October 2006. As of today, the U8 actively involves 27 universities in developed and less developed countries, as well as having a presence in over 40 universities in 19 countries.
• Figures such as Al Gore, Jeffrey Sachs, Joseph Stiglitz, Mohammed Yunus and Myles Wickstead have been engaged, as well as organizations such as David Cameron's Conservative Party Globalisation and Global Poverty group; the UK Department for International Development, as well as Foreign Ministries and embassies of over 20 countries, and regional and international institutions such as the African Union and the World Bank.
• The U8 Consultation Paper and Submissions to David Cameron's Global Poverty Group can be found on the U8 website.
• Founded in August 2005, the U8 held its first Summit at Cambridge in March 2006, when it also initiated dialogue with development professionals and policy makers. This year it sought to expand its membership by 'twinning' with universities in other continents.
Contact
U8
Lauren Newell
+1 202 609 8302 (US)
www.u8development.org.uk
Contact Lauren Newell on GB +44 (0) 7794418972 Call +44 (0) 247 646 3241

Mark Koller 07966227936
James Clarke 07809466353

Contact