Bazialini's "Ballin Off The Wall" Makes a Slam Dunk
Oakland/Bay Area artist Bazialini recently released single "Ballin Off The Wall" has been chosen to be the new theme song for online hip hop news source Hip Hop Ruckus (www.hiphopruckus.com).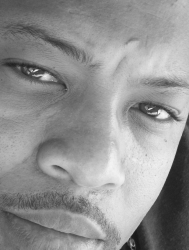 Oakland, CA, March 15, 2007 --(
PR.com
)-- Bay Area artist Bazialini was recently interviewed by music editor Simply C for a new column entitled "The Next Big Thing"
(http://hiphopruckus.blogspot.com/2007/03/simply-c-ballin-out-with-bazialini-next.html) on Hip Hop Ruckus, an on line hip hop news magazine. It was announced shortly after by Corey Fairley, Editor and Chief of Hip Hop Ruckus that Bazialini's newly released single "Ballin Off The Wall" has been chosen to be the new theme song for Hip Hop Ruckus.
Sources at Bazialini Music Group have said Bazialini is deeply honored and thankful for the support and opportunity being extended to him by Hip Hop Ruckus Magazine. Bazialini Music Group, VP Ericka Gosha has been quoted as saying "It was a complete surprise to us here at Bazialini Music Group. We like to thank Corey Fairley for the support and opportunity. It is not every day and up coming artist like Bazialini is extended this kind of honor. We are glad that his music is reaching the real fans of Hip Hop and the reception has been warm and welcoming."
It has only been a short time since the release of "Ballin Off The Wall" and industry insiders are waiting to see what this rising star will do next. Bazialini's melodic voice, infectious beats, and energy filled style that has made him an underground favorite and is definitely raising this new hip hop star to the topside of the rap game.
"Ballin' Off The Wall" is available for purchase on CD Baby (www.cdbaby.com), Itunes (www.itunes.com), & Napster (www.napster.com).
To listen to this hot new single or learn more about Bazialini visit: www.bazialinimusicgroup.com
About Hip Hop Ruckus
Hip Hop Ruckus is paving the way the world gets it Hip Hop fix. Created out of passion for hip hop music; which started back in the day with artist like Run DMC, EPMD, Kool G Rap, KRS-One and continued on with more current artist like Biggie, Tupac, Redman, and the Wu-Tang Clan. A movement began to introduce a place for fans of Hip Hop, a place where the can get the latest music, news and gossip. Hip Hop Ruckus quickly became more than a news portal it became a stage to promote artists (established and up and coming).
For more information about Hip Hop Ruckus visit: www.hiphopruckus.com
Contact: Corey Fairley, Editor Chief +1 (434) 548-5068
About Bazialini Music Group
Only in its first year, this young company is home to some of the hottest Hip Hop artist and DJ's out. Their Mission is simple to make great music. Their Motto is to make clap!
They realize it takes heart, know-how, street savvy, and industry knowledge to make it in this business; Bazialini Music Group is dedicated to taking that same energy, can-do attitude, and street-game, to make great music and above all make it clap!
Bazialini Music Group - "Come Ride Wit Us!"
Contact: Ericka Gosha, Bazialini Music Group,VP +1 (917) 573 - 2492 egosha@bazialinimusicgroup.com
###
Contact
Bazialini Music Group
Ericka Gosha
917-573-2492
www.bazialinimusicgroup.com

Contact