Two Leading Biotech Publications Report on Advaxis' Listeria Platform Technology
Advaxis' John Rothman Recognized as one of 20 Notable People in R&D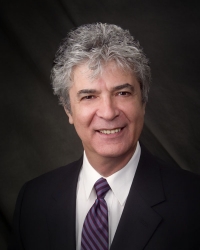 North Brunswick, NJ, March 16, 2007 --(
PR.com
)-- Advaxis, Inc. (OTCBB: ADXS), a biotechnology company developing novel Listeria-based therapeutic cancer vaccines, has been profiled in both Genetic Engineering News and R&D Directions, two leading biotech publications. The publications highlighted Advaxis' Listeria platform technology and their advancement in building a family of cancer vaccines based on exploiting the powerful immune response and antigen-carrying capabilities of the bacterium Listeria monocytogenes.
The profile in the March 1st, 2007 issue of Genetic Engineering News, noted how bacterium-based stimulation of the immune system could hold the key to combating various types of cancers. The article detailed how the Company co-opts the immune mechanisms normally enlisted against the Listeria pathogen, and redirects them against various cancers by engineering cancer-specific antigens into Listeria. The article further explained how Advaxis has improved upon this panel of immune responses through the use of an antigen fusion protein based on the Listeria enzyme listeriolysin O (LLO). When the APC ingests a foreign Listeria and tries to kill it, ingested Listeria secretes this enzyme, which opens a hole in the wall of the digestive vacuole and allows the bacterium to escape into the cytoplasm.
"Listeria induces a strong, cell-mediated immune response that results from its unusual life cycle and is particularly suited to killing cancer cells," says John Rothman, Ph.D., VP of Clinical Development in the article. The bacterium preferentially infects antigen-presenting cells (APC), which activate the immune system and present specific antigens for the immune system to attack.
In the February 2007 issue of R&D Directions, Dr. Rothman was inaugurated as one of 20 Notable People in Research & Development. The article, penned by Lyle Fitzsimmons, profiled several leaders whose contributions have resulted in new areas of drug development for the pharmaceutical industry. Dr. Rothman's distinguished biotech career, from infectious diseases to cancer, was noted in the article. The article also described how Advaxis has expanded the Listeria-antigen idea into nine development-stage vaccines for treating cervical cancer, breast, ovarian, prostate, lung, pancreatic, and skin cancers.
The Genetic Engineering News Article can be seen on the following link: http://www.genengnews.com/articles/chitem.aspx?aid=2022. The R&D Directions will be provided upon request to jvasquez@investorrelationsgroup.com
About Advaxis
Based in North Brunswick, New Jersey, Advaxis is developing proprietary Listeria cancer vaccines based on technology developed by Dr. Yvonne Paterson, professor of microbiology at the University of Pennsylvania, and chairperson of Advaxis' Scientific Advisory Board. Advaxis' is developing therapeutic cancer vaccines that enhance the immune system's cancer-fighting abilities through its proprietary Listeria monocytogenes based system, which utilizes two immunological mechanisms (Innate and Classical Immunity) to develop safer and more effective Listeria based cancer vaccines. Advaxis is the exclusive licensee of a patented broadly enabling Listeria platform technology that can elicit effective anti-tumor responses. Advaxis' lead Listeria vaccine candidate, Lovaxin C, targets cervical and head and neck cancers. Further Listeria vaccines in development target breast, ovarian and lung cancers. Advaxis has entered a Phase I/II clinical trial. The Listeria platform will also have applications in the fields of infectious disease and autoimmune disorders.
Forward-Looking Statements
Certain statements contained in this press release are forward-looking statements that involve risks and uncertainties. The statements contained herein that are not purely historical are forward looking statements within the meaning of Section 27A of the Securities Act of 1933, as amended and Section 21E of the Securities Exchange Act of 1934, as amended. Forward-looking statements deal with the Company's current plans, intentions, beliefs and expectations and statements of future economic performance. Forward-looking statements involve known and unknown risks and uncertainties that may cause the Company's actual results in future periods to differ materially from what is currently anticipated. Factors that could cause or contribute to such differences include those discussed from time to time in reports filed by the Company with the Securities and Exchange Commission. The Company cannot guarantee its future results, levels of activity, performance or achievements.
Contact:
Advaxis, Inc.
Thomas A. Moore, 732-545-1590
moore@advaxis.com
or
Investor Relations Group
Investor: Michael Crawford, 212-825-3210
Media: Janet Vasquez, 212-825-3210
###
Contact
Advaxis
Janet Vasquez
212-825-3210
www.advaxis.com

Contact