Don't Get Mean - Get Screened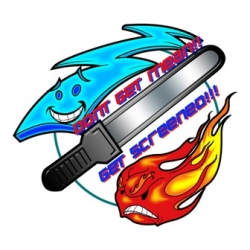 Antelope, CA, March 19, 2007 --(
PR.com
)-- "Don't Get Mean Get Screened" is ALIV LLC's slogan in its campaign to assist nations in its Security Screening Process. Since 9/11, it has been very inconvenient and uncomfortable for travelers to go through security screening anywhere in the world. But this is the new reality.
There are great technologies deployed and you have properly seen them at airports and other environments. You have properly been processed through those technologies.
"But the missing component in this whole process is winning people's mind and heart over to your side. The screening process and everything else will be easy when people understand that this is our new world reality -we need their help and support," says ALIV LLC Co-Founder and Co-CEO Aisake Afamasaga.
This new reality gave birth to a line of merchandise with the slogan "Don't Get Mean Get Screen" which is available at
http://www.cafepress.com/airports
now and www.faikele.com by March 30, 2007. Aisake said his company is seeking sponsors or partners to give away 10 thousands T-Shirts and Hats at LAX, Chicago O'Hare and JKF airports each to launch the campaign "Don't Get Mean Get Screened."
About ALIV LLC:
ALIV LLC is a creative and innovative corporation in the industry of publishing, merchandising, and consultation located just 14 miles north of Sacramento, California's Capital City. Its founder Bob Afamasaga is the author of the new released book titled, "The Ultimate Secret Total Success Formula Exposed" which takes the phenomenon "The Law of Attraction," the movie and book the "Secret" to new levels. ALIV LLC is founded on laws named in the book.
###
Contact
ALIV LLC
Aisake Afamasaga
916-743-9861
Bob A

Contact