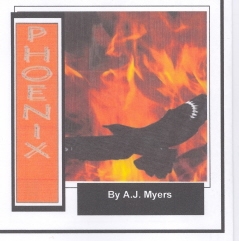 So. Deerfield, MA, March 20, 2007 --(
PR.com
)-- As the music industry has changed to fit with the advances in technology, White Cat Books believes the publishing industry isn't far behind.
White Cat's expanding line of novels and books open with a click in Adobe Reader. Once the jacket cover appears, utilize the toolbar to customize your viewing environment. To have a story read to you, left-click VIEW on the dropdown box, and left-click READ ALOUD. Click PRINT and take a few hard copy chapters with you to any computer-unfriendly environment. Want a font that's easier on the eyes? Enlarge the print utilizing the accessories toolbar.
Many of us scoffed at the idea of doing away with our LPs and 8-track tapes. But, now it's hard to imagine life without pocket-size tunes. At White Cat they're packaging good reads with technology in mind.
They're on the web where motion is constant and forward moving. To view their full line of products go to
http://whitecatbooks.org
. With questions or comments, call them at 413.387.7659 or e-mail them at findit@whitecatbooks.org.
###