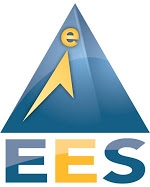 New York, NY, September 24, 2015 --(
PR.com
)-- Elite E Services, Inc. (EES) has been in the Forex business for 15 years and has seen the evolution of algorithmic trading full cycle. Banks have algorithms to manage risk, but none that are designed specifically to create volume.
Behold, the first Forex algorithm specifically designed to create liquidity! This unique approach to algorithm design has been pioneered by EES FX over the last 8 years, based on our vast experience with Forex algorithms.
Features of the system include advanced risk management, indicator-less trading (market neutral), the ability to run on any pair, and a diverse set of parameters allowing traders to use the system for their needs. By changing parameters the system can behave like thousands of different systems. This algorithm isn't based on a formula that 'works' - it is itself a market micro-structure.
"This system isn't a single algorithm, it's an approach to algo development. It is a family of algorithms, which can be structure defining for the whole FX algo community. I believe many problems we face in the markets are due to poor architecture, but it is for traders and developers to create the next generation of market structure, not regulators. By the success and market domination by a type of algorithmic trading, we are changing the market itself," says Joseph Gelet, of Elite E Services.
This answers such questions as why EES would release such a system. Because it will be different for each trader who uses it, because of their usage. In the analogy of Forex robots, EES is offering Forex traders a toolbox - but the trader themselves needs to use the tool. Based on the circumstances and psychological profile of each trader, the system will be completely different. If a critical mass of traders start using such hybrid trading algorithms, it will certainly affect the market in a positive way.
This system is designed specifically to not lose, and be active in the market. It can be used as a companion strategy, for portfolios with sufficient FX alpha to spare. Forex is a different type of market than stocks, bonds, and commodities. It requires a different approach, a different type of system.
For more information visit getfxliquidity.com