Online Music Collaboration Site Receives Patent Approval
A Los Angeles based website development firm is granted a US Patent for "Sound and Music" mixing on the Internet. With patent now in hand, the company is seeking a strong and youthful candidate to handle day to day operations as president. Co-founders will retain CEO and CTO positions.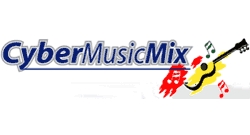 Los Angeles, CA, March 21, 2007 --(
PR.com
)-- CEO and President of CyberMusicMix.com, David Kanani Ph.D., recently announced the company had finally received a Patent for "Sound and Music Mixing" on the Internet.
CyberMusicMix is a web-based music collaboration site that allows musicians and music lovers to "pick and choose" the band members who play together in a user selectable mix or song. CyberMusicMix has actually been in the collaboration business for more than six years and is considered a pioneer in the development of that technology. Curiously, they are probably one of the least known in this genre. As it turns out, that quiet association with this "coming of age" business may pay off "big time" for its founders.
Executive VP and CTO; Tom Williams added that "…the company's six year quest for a Patent was a long and hard fought battle. It proved to be a calculated risk to stay 'under the radar' in terms of public exposure (for all that time) and concentrate our efforts on dealing with the struggles and complexities of the patenting process."
When asked "what does CMM plan to do with similar sites that may be infringing on its now protected technology," Dr Kanani replied "certainly licensing and other strategic arrangements will be considered, however those types of decisions are down the road a bit and will largely be determined by our current team and who ends up taking over as president the company. I would however suggest that such infringers or potential infringers contact us 'first'. In matters of this kind, perceptions are extremely important, and let's face it, you can't exactly hide on the Internet."
When further asked about the surprising "president" statement, Dr. Kanani said "… now is the right time to turn over the day to day running of the business to a more youthful yet extremely talented individual (or entity) who is Internet savvy, knows the market and is capable of 'growing' CyberMusicMix into a music collaboration mega-site. Such a person should also have industry contacts, be results oriented and be able to represent the company well in both appearance and communication skills."
Any parties that would like to request further information should send such requests to: inquiry@CyberMusicMix.com
###
Contact
CyberMusicMix
David Kanani
(310) 659-3200
cybermusicmix.com

Contact