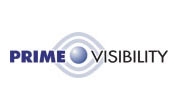 Bethpage, NY, October 10, 2005 --(
PR.com
)-- Prime Visibility, a leading search engine optimization and Internet marketing firm, is presenting a seminar on Wednesday, November 16, 2005 from 8:00am to 5:00pm at the Huntington Hilton, on Route 110 in Melville, New York. This invaluable event will appeal to business owners, sales and marketing executives, advertising agencies, web developers or anyone who wants to learn how to apply effective search engine marketing optimization techniques. There will also be a free, optional Live Site Clinic where your website may be analyzed.
Seminar speaker is Andrew S. Hazen, founder and CEO of Prime Visibility, whose clients include Tourneau, Lauren Hutton Good Stuff, Wells Fargo, Austin Travel, The Lemon Tree, Bagel Boss and Dictaphone among others. "This is an extraordinary opportunity for Long Island companies to see what search engine optimization and Internet marketing is all about," Hazen said, "Implementing these cost-effective techniques in-house enable businesses to level the playing field by increasing their website's visibility and attracting more customers."
The seminar will provide insider tips and usable guidelines in a step-by-step approach – from the basic terminology and foundation of every search engine marketing campaign – to the do's and don'ts of search engine compatibility. Among the topics to be discussed are: finding keywords that drive traffic, designing a search-engine friendly website, the importance of copywriting and meta tags, link building strategies, and what Pay-Per-Click advertising can do for your business. To register or learn more about this upcoming event visit www.PrimeVisibility.com/seminar online.
Prime Visibility LLC is a leading, full-service search engine marketing [SEM] firm committed to increasing traffic, sales and ROI for its clients, with over seven [7] years of providing individually tailored services including Natural Search Engine Optimization, Paid Inclusion, Pay-Per-Click and Conversion Tracking solutions.
For more information visit www.PrimeVisibility.com or call toll free –
(866) PrimeV1 (774-6381)
###