CoverCase.Com Launches the iPod iskin eVo3 Case for iPod with Video in the US
Keep It Real- Watch Videos & Listen To Music In Style with iSkin's eVo 3. The eVo 3 is proof of eVolution in iPod protection, Blending Form and Functionality to Protect Apple's iPod with Video from Bumps, Scratches and Moisture.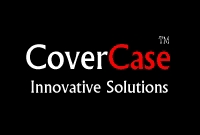 New York, NY, March 23, 2007 --(
PR.com
)-- CoverCase.Com, a leading provider of stylish portable electronic and iPod accessories, today announced the availability of the iSkin eVo3, the latest evolution of iSkin's unique silicone protectors—designed specifically for the new Apple iPod with Video. The iSkin eVo3 protects the iPod with Video and enhances the aesthetic beauty of the device while maintaining complete functionality and control access.
Beautifully precision crafted from 100% pure high-grade silicone, the iSkin eVo3 snugly guards the iPod with Video from scratches, bumps and moisture while featuring an all-new, ultra-clear, scratch resistant face and screen protector (VISOR™ - Visually Intact Solid Optical Resin™) that has been perfectly integrated seamlessly into eVo3's solid and seamless design. The iSkin eVo3 offers moisture-resistance, shock-absorbing capabilities, security and a micro-textured body that provides an anti-slip gripping surface.
In order to support the active lifestyles of iPod enthusiasts, the iSkin eVo3 comes standard with a removable rotary belt clip (RevoClip 2™) that allows users to position their iPod with Video in a number of different ways, ensuring maximum access and comfort when worn. Finally, the iSkin eVo3's rear heat release pores keeps the iPod with Video cool during hard disk mode or watching your favorite Video.
CoverCase.Com
is wholesale dealer of all iskin Products with lowest prices on the latest iPod cases!
###
Contact
CoverCase.Com
Mike Lustigman
201-654-3088
www.covercase.com

Contact