2007 DVDA Excellence Awards Call for Enties
DVD Association Announces 2007 DVDA Excellence Awards, All Formats; DVD, Blu-Ray, and HD DVD Accepted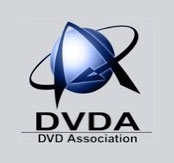 Knoxville, TN, March 23, 2007 --(
PR.com
)-- The DVD Association has issued its Call for Entries in the 2007 DVDA Excellence Awards, one of the industry's longest running events and the only DVD awards program judged exclusively by peers, who recognize several titles in each category as best of class.
The purpose of the DVDA Excellence Awards is to honor skill, creativity and craftsmanship in various aspects of DVD production and authoring. Overall quality of a finished DVD title is considered, but skills used in the production of each title determine which entries will win.
DVDA entries do not compete directly against each other, as in typical competitions. Using objective criteria, an independent panel of DVD practitioners assigns each entry a score of up to 100 points. There may be many, or few award recipients in each category. Only entries deemed "excellent" by the judges earn a DVDA Excellence award.
"This year, the DVD Association, in recognition of the growing importance of Next Gen High Definition discs, has opened the DVDA Excellence Awards to all formats," says Bernie Mitchell, President of DVDA. "In keeping with our history of rewarding the best of the best, this year, no matter what the format, our judges will be recognizing excellence. At this crucial time in our industry, it is important that we acknowledge the creative forces in all formats of present and Next Gen DVD."
There are a total of 18 categories. Seven categories are reserved for Content Owners, ten categories for Developers and one category for the coveted Facility/ Individual Excellence Award. Importantly these categories include not only Hollywood and independent titles for entertainment, but also non-entertainment (kiosks, marketing, education), Government and Student Productions.
A $25 discount off the $150 entry fee is available to all DVD Association members who enter anytime, or to anyone who enters before April 1, 2007
CONTENT OWNER EXCELLENCE AWARDS
Categories:
• Children's
• Theatrical
• Music
• Games
• Television Series
• Special Features
• Advanced Interactivity
DEVELOPER EXCELLENCE AWARDS
Categories:
• Menus and Presentation
• Audio
• Authoring Design and Implementation
• Video Encoding
• Advanced Interactivity
• Duane Marquis Government Award
• Non-Entertainment
• Technical Achievement Excellence
• Music
• Student Excellence Award
FACILITY/INDIVIDUAL EXCELLENCE AWARD
• Facility or Individual Excellence Award
This is a "craft" award recognizing excellence in a body of work from a production facility or individual.
Complete details, rules, regulations and entry form can be viewed at www.dvda.org
The DVDA is a Global Community Dedicated to Fostering the Development of DVD and Related Technologies.
###
Contact
DVD Association
Bernie Mitchell
865-599-6343
www.dvda.org

Contact