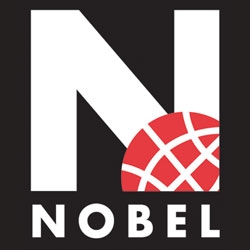 Hamilton, Bermuda, August 12, 2011 --(
PR.com
)-- Packed up under the slogan "On Nobel's Birthday, you get all the presents!", NobelCom has launched a sweepstakes on its Facebook page, giving away 3 iPhone 4's and over $1000 worth of calling credit, according to the company. But they're not all about giving free stuff away;
phone cards company's
13th anniversary also marked a milestone in the company's evolution, with new products and features being launched:
- a couple of months ago, NobelCom redesigned its website giving it a more fresh, friendly look; if one were to guess, he'd say they were probably setting the scene for the anniversary that was coming up soon;
- along with the changes of the website, the Nobel Care section got a bit less cluttered: all features and perks are explained more directly and in depth; hence, the clients gets a clearer picture of the rewards they will receive once they join NobelCom;
- at the beginning of August, NobelCom also added PC-2-Phone as a free feature for all users; the neat-looking application can be downloaded free of charges from NobelCom's website and it serves for making calls from ones PC to any phone destination in the world. One can also use PC-2-Phone for sending SMSes and, as stated on NobelCom's website, SMSes would be free for a limited period of time.
All in all, NobelCom has once again done a great job in keeping up to date with the new trends and demands of the online telecom market. That's one reason why everyone should wish them a happy birthday! Also all are encouraged to break the "luck" of number 13 and enter NobelCom's sweepstakes, for a chance to win a brand new, shiny iPhone 4!
###