topseos.com Launches New Website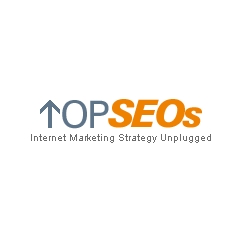 Plymouth, IN, April 08, 2007 --(
PR.com
)-- "It's a proud accomplishment. The wait is over, and you'll see that the final version of the website is more than worth the wait. The newly launched website includes a complete overhaul of the design, and the addition of many relevant functionalities."
-- Bill Peden said, during the launch of the topseos.com website.
"The time and effort that has gone into creating the website is evident. We have always worked towards simultaneously improving services to existing customers and enticing new ones," Bill Peden added, explaining the thought-process behind the re-branding exercise.
topseos.com has created a reputation as a firm that consistently reinvents itself to meet the emerging trends in the field of internet marketing. And the re-branding exercise is just one of the many such moves.
Users can now make use of an array of new functionalities on the topseos.com website. The new version of the website will include press releases, a new space known as knowledge zone has been added, and there is also a jobs area for people looking to explore careers in the internet marketing industry.
"Re-branding is a tremendous opportunity for us to expand our services without in any way disturbing the continuity of the work that is already going on. The new functionalities have been seamlessly woven into the existing framework," Bill Peden said.
For the past five years,
topseos.com
has been publishing monthly rankings of internet marketing firms in eleven categories. In addition, rankings of companies in other countries like India, Japan, China, UK, and Canada will also be featured on the website. Considered a reliable source of information in the internet marketing world, topseos.com is also a great platform for leading firms to showcase their products and services.
For further inquiries, contact
service@topseos.com
###
Contact
topseos.com
Bill Peden
866-237-8704
www.topseos.com

Contact