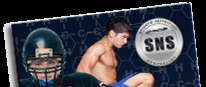 Rancho Santa Margarita, CA, October 02, 2011 --(
PR.com
)-- Since sports performance and nutrition go hand in hand, elite trainers and coaches need to understand how the food their athletes eat can improve their overall performance on the court, on the field and in life. Designed to help current personal fitness trainers, strength coaches, group exercise teachers and martial arts instructors learn more about the role of nutrition in sports performance, the National Exercise & Sports Trainers Association (NESTA) now offers an online Sports Nutrition Specialist certification program.
The 100 percent online, self-paced certification program is approved for continuing education credits (CEUs) by NESTA, ITCA, MMACA, ISSA, NSCA, NASM and the Spencer Institute. The online format includes PowerPoint lectures, a comprehensive digital manual and preparation for the online exam with a holistic focus on nutrition for optimizing physical performance.
"It has been said that about 80 percent of physical performance has to do with nutrition, which means that food and fuel are a huge component of training, coaching and athletics today," said John Spencer Ellis, founder of NESTA and creator of the Sports Nutrition Specialist certification. "We designed this unique online certification to help fitness professionals expand their knowledge base, so that they can see improved results in their clients' performance as well as in their own business success."
The Sports Nutrition Specialist certification includes information on optimal nutritional sources and levels for athletes of all kinds; essential nutritional aspects for optimal performance; specific factors that affect the nutritional needs of athletes; effective and safe nutritional strategies for specific energy systems; nutritional plans for specific sports, activities and athlete types, and more. Further, the course offers insight on athlete's dietary needs, the digestive system, energy systems and measuring energy, macronutrients, weight loss, vitamins and supplements, translating research into results, post-exercise nutrition and additional resources for learning.
"We know that what you eat before you exercise, race or perform truly affects the outcome of that event, so it simply makes sense to want to understand more about how nutrition influences performance and how athletes can use food and nutrition to excel in their sport," Ellis added.
About NESTA
Since 1992, National Exercise & Sports Trainers Association (NESTA) has been a leader in innovative solutions for fitness, nutrition and wellness professionals, as well as club owners. Founded by John Spencer Ellis, NESTA now has more than 55,000 members in 55 countries, and it is one of the largest fitness associations in the world, and the fastest growing association of its kind in the United States. For more information on NESTA or the Sports Nutrition Specialist certification, please visit
http://nestacertified.com/sports-nutrition-training-course.html
.
###