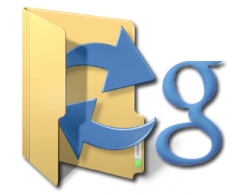 Sydney, Australia, October 29, 2011 --(
PR.com
)-- A new app, called
Syncdocs
, leverages the fast, reliable storage of Google Docs. Syncdocs makes it easier for businesses and individuals to migrate to the cloud, all the while keeping an offline backup. Syncdocs automatically keeps users' PC folders synchronized with their Google Docs accounts.
Syncdocs turns Google Docs into an online drive. It is intended as an easy way for people who are used to desktop computing, to begin using the cloud. The power of Google Docs is available right from the Windows desktop, so users can click on a local Office document and open it in Google Docs.
"Our customers find Syncdocs makes the transition to cloud easier, because they can keep their existing workflow," said Andrew Fields of Doc Freedom. "Because Google Docs are available anywhere, you can edit Docs on the go from your phone and the changes synced are back to your PC."
The Google Apps Marketplace makes it easy for more than 4 million businesses using Google Apps to discover, purchase and deploy integrated business applications and related professional services. By integrating with user account and application data stored in Google Apps, these cloud applications provide a simpler user experience, increase business efficiency, and reduce administrative overhead.
###