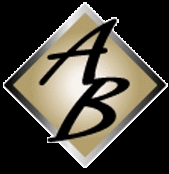 Denver, CO, January 01, 2012 --(
PR.com
)-- For more than fifty years, Agren Blando Court Reporting and Video, Inc. has been a leading provider of court reporting and legal video services. Today, the company is proud to announce that as of January 1, 2012, they're partnering with Western Deposition & Transcription to offer extended legal video, transcription and court reporting services across Colorado, Nationally and Internationally.
"Combining our reporters and our technological resources will allow us to provide you, our clients, with the best, most consistent and reliable service," says Agren Blando's President, Michael Pace. "Through our partnership in the National Network of Reporting Companies, we can service your needs nationwide and even worldwide.
"Existing Western Deposition & Transcription clients will continue to use the same contact information and work with the same experienced team of court reporters and video experts as they did prior to the merger."
"This transition will be seamless for our clients," says Valori Weber, owner of Western Deposition. "You'll call the same phone number, work with the same reporters and be charged the same prices."
"Since 1960, Agren Blando Court Reporting & Video, Inc. has steadily grown into one of the largest and most reputable court reporting firms in Colorado," says Agren Blando President Michael Pace. "With their dedicated, professional and highly qualified group of reporters, transcriptionists and staff joining us, Western Deposition will greatly complement the excellence our clients already receive from us."
Agren Blando specializes in providing print and video court reporting services for depositions, trials and litigation services nationwide as well as internationally. For more information, visit Agren Blando on the web at
http://AgrenBlando.com
.
###