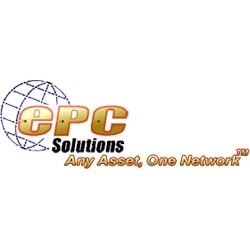 Great Falls, VA, May 07, 2007 --(
PR.com
)-- epcSolutions invites you to join them and many distinguished speakers, to introduce, The Internet of Things for Business and GS1Net3 the future supply chain network.
The webinar will teach you about GS1 and why they are the most important organization affecting the worlds supply chain from Art Smith, CEO of GS1 Canada.
GS1 is a leading global organization with over 1,000,000 members dedicated to the design and implementation of global standards and solutions to improve the efficiency and visibility of supply and demand chains globally and across sectors. The GS1 system of standards is the most widely used supply chain standards system in the world. GS1's main activity is the development of the GS1 System, a series of standards designed to improve supply chain management. BarCodes: Numbering and bar coding eCom - EDI (Electronic Data Interchange) Global Data Synchronisation Network (GDSN) - data synchronisation EPCglobal - RFID (Radio Frequency Identification).
Also joining them:
John Radko, Chief Technology Strategist, GXS will discuss how the worlds largest provider of B2BN and GDSN delivers solutions using GS1's network standards.
John Rommel, Director of RFID for Symbol/Motorola will provide insight into how the largest hardware provider of using GS1 Standards for Bar codes and epc/RFID.
Matt Ream, Director of RFID from Zebra the worlds leading provider of printing technology using GS1 standards for bar code and epc/RFID.
Greg Dixon - CTO of ScanSource to discuss distribution of GS1 technology
Dwain Farley - CEO of Domino ISG to explain the process of implementing GS1 based solutions for customers.
See a live demonstration of GS1's vision for the supply chain network - Global Data Synchronization Network (GDSN), B2B Network/EDI and EPC/RFID network. This will be the first time you will see network integration of the four business asset types Inventory/finished goods assets; Work in process assets, Fixed assets and Human assets.
Space is limited.
Reserve your Webinar seat now at:
https://www.gotomeeting.com/register/455397001

###