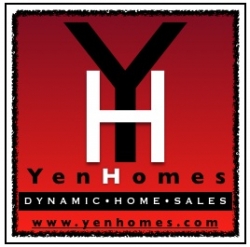 Los Angeles, CA, January 13, 2012 --(
PR.com
)-- Dennis Yen, a real estate sales professional in Los Angeles, has joined Keller Williams Realty Pasadena Market Center. Dennis Yen has a bachelor's degree in economics and has served in the banking industry for over 20 years. He joins Keller Williams with real estate experience coupled with a strong background in wealth management, including technical, financial and market analysis skill sets. In his spare time, he composes for film and theater.
"We are truly lucky to have Dennis Yen join us here at the Pasadena Market Center," says Team Leader DJ Berg. "Keller Williams Realty offers its associates unparalleled career growth and lifelong opportunities in the real estate industry. We know that Dennis will be a great fit and that it is our clients who will truly benefit from him joining us."
"I chose Keller Williams Realty because of its reputation for integrity and its agent-centric business model," says Dennis. "I want to continue to grow my real estate business, and Keller Williams provides the training and technology that will help me reach my goals."
For all your real estate needs, contact Dennis Yen at dyen457@kw.com.
The Pasadena Market Center, located at 445 S Fair Oaks Ave, Pasadena, CA 91105, was established in 2004 and currently has 180 associates.
For more information about the fastest-growing real estate company in the United States, contact DJ Berg at 626-204-3300, or email him at davidberg@kw.com. Learn more about Keller Williams Realty by visiting our website at www.kw.com.
###