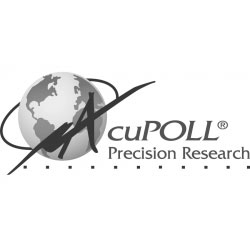 Cincinnati, OH, May 11, 2007 --(
PR.com
)-- Good, creative marketing and brand executives are filled with ideas. The problem, often times, is bringing the freeze dried essence of the idea to life so that consumers are more inclined to be motivated by the concept. To that end, AcuPOLL Research has introduced The Concept Shop, a new service from the brand building and research firm that will take "even the fuzziest of ideas and bring them into sharp focus."
The service works two ways: bringing to life new concepts from scratch or resurrecting bad concepts from the dead, both designed to help marketers create better concepts and get that "next big idea" successfully positioned to enter the marketplace. AcuPOLL president Jack Gordon explains that brand executives are constantly charged with uncovering the next big thing, but the reality is that most new products and concepts fail. Why? According to Gordon, most executives are not skilled at writing good concepts, meaning even the best of ideas likely fall flat in front of consumers.
The Concept Shop makes certain that a good idea is properly conceptualized and that they are communicated so that the best parts of the idea come through loud and clear, which ensures a more fair hearing from consumers. "It may be a wonderful idea, but if a consumer doesn't understand the benefits or there is not a clear point of distinction, the idea is likely to fail," Gordon added.
"Believe me, writing clear concepts that showcase a clear benefit, reason to believe and create a dramatic point of difference is challenging, and should be left to the professionals that create them successfully each and every day," Gordon said. "We know how to dig out the uniqueness of an idea, and uncover real and important consumer insights, and make sure your idea really shines to your customers." Gordon reiterated that his organization also offers a "Concept College," an intensive training session to help brand executives develop better concepts if they choose to learn how to do it themselves.
The Concept Shop combines the skills of writers who have created, written, refined and optimized more than 20,000 concepts for new products, services, positionings, and marketing strategies for scores of Fortune 500 clients. Within five days of explaining an idea, the user will have concepts written by experts and edited by AcuPOLL's staff, who have tested over 35,000 concepts and positionings worldwide over the last 16 years.
###
About AcuPOLL
With world headquarters in Cincinnati, Ohio, AcuPOLL Research, Inc., is a global brand building research agency that uses a patented system to provide companies with clear business recommendations based on a thorough analysis of customized data. AcuPOLL provides the fastest, most predictive, and most accurate research methodology. For 16 years, AcuPOLL has quantitatively tested over 35,000 new product ideas and 1,000 ads, giving it the most current database and one of the largest, in the marketing industry. AcuPOLL has predicted the success of new products, services, mail order catalog items, retail concepts, advertising, promotions, and business services as well as packaging. AcuPOLL is an internationally recognized company doing business in the United States, Asia, Europe, Mexico, and South America. More information can be accessed at www.acupoll.com or by calling 1.800.acupoll.
Company Contacts: George Brown
AcuPOLL Research, Inc.
gbrown@acupoll.com
513.688.3026
Keri Samiec
AcuPOLL Research, Inc.
ksamiec@acupoll.com
513.688.3023
Media Contact: Rodger Roeser
Eisen Management Group
rroeser@eisenmanagementgroup.com
859.586.4302