John Spencer Ellis and Jairek Robbins Offer Free Rapid Results Video Training for Achieving Fitness and Life Goals
In a free new video training, John Spencer Ellis and Jairek Robbins offer secrets for rapid goal achievement. The online training helps people take action on their dreams.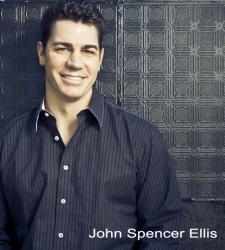 Rancho Santa Margarita, CA, March 04, 2012 --(
PR.com
)-- Do you want to achieve your business goals in the next five years? Your personal goals in three years or so? How about achieving them now?
Anyone interested in rapid results for achieving business or life goals can benefit from a free online training video, "6 Steps for Your Rapid Results in Business and Life." The free online video was developed by personal development and fitness guru John Spencer Ellis and Jairek Robbins, the world's foremost authority at developing creative solutions for achieving results; it is now available online at John Spencer Ellis' website.
The six steps are designed to help people achieve their goals more efficiently and effectively. They include: know exactly what you want, know why this goal is an absolute must and add to it every day, create an extensive action plan, measure and fine-tune your plan, and more. The video offers a six-pronged plan for goal achievement and ideas for tackling each step in the process.
"This is a full-length training, mentoring and coaching lesson that can truly enhance your life and your ability to realize your dreams," said Ellis, founder of John Spencer Ellis Enterprises, a personal development and fitness solutions company. "We offer a surefire personal development plan that will allow you to quickly take action and live the life you've dreamed about."
In addition, the free training discusses the four main obstacles people need to overcome in achieving their goals and ways to overcome each of these:
Not knowing what you want or where you are going;
Knowing what to do, but failing to consistently do what you know;
Failure to communicate goals, vision and life purpose;
The ongoing battle between the head and the heart.
"My goal is to assist people in the process of rapidly achieving their goals, so they are able to live the life of their dreams. My hope is that they will eventually pay it forward and help those that they care about the most do the same," Robbins added.
About John Spencer Ellis Enterprises and the Rapid Results Video Training
John Spencer Ellis Enterprises is a solutions provider for fitness and coaching professionals around the world, providing education, turn-key business programs, coaching and resources for new and advanced fitness and coaching professionals. For more information about John Spencer Ellis Enterprises or the Rapid Results Video Training, please visit
http://johnspencerellis.com/jairek-robbins-and-john-spencer-ellis-6-steps-for-your-rapid-results-in-business-and-life/
###
Contact
John Spencer Ellis Fitness & Personal Development
John Spencer Ellis
949-589-9166
http://www.johnspencerellis.com

Contact