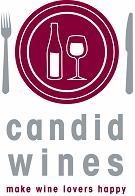 Hinsdale, IL, November 02, 2005 --(
PR.com
)-- Bear Necessities Pediatric Cancer Foundation is working with the newly reopened New Orleans Children's Hospital to help young cancer patients and their families in the wake of Hurricane Katrina. The upcoming benefit tasting of Domaine de la Romanée-Conti the San Antonio Spurs Coach Gregg Popovich at A Taste of Vino in Hinsdale, IL and associated silent auction will generate significant funds to help these efforts. A very few tickets for the November 6th event are still available for a $2500 tax deductible donation to Bear Necessities. Four tickets are being offered on ebay in an auction ending November 3rd. 100% of the donation will go to the charity and its relief efforts. Please visit www.bearnecessities.org for more information.
Caroline Pfister of Bear Necessities notes that "families' needs are as diverse as the families themselves". Some are looking for support in the form of gas cards as they drive an hour each way for treatment. Others need a "small miracle" to help raise their children's spirits during an already difficult time.
A number of notable forces in the food and wine industry have joined the effort. Naha restaurant in Chicago has agreed to create and donate food pairings for the evening. "When Tanya approached us we knew right away we wanted to be a part of this, it's such a worthwhile cause, and to pair food for the wines of DRC, that's fabulous." says Carrie Nahabedian, chef and co owner of Naha Restaurant.
A silent auction filled with unique items for wine lovers and basketball nuts alike will be held from Monday, October 31st through the night of the event. Highlights include:
 Tickets to the November 7th Bulls – Spurs game at the United Center; Official autographed game jerseys and sneakers from Manu Ginobli, Tony Parker and 3 time NBA Finals MVP Tim Duncan; a ball signed by the entire 2005-2006 team. ALL AVAILABLE ON EBAY. Search for item # 8716095292 and click on "View Seller's other items" for a complete list.
- From Spring Mountain Wineries in Napa Valley, signed magnums have been donated. In addition, there is a signed double magnum of Guilliams Vineyards' superb 2001 Cabernet Sauvignon.
- An autographed copy of Robert Parker's new book, "The World's Greatest Wine Estates", signed by Robert Parker AND Aubert de Villaine, owner of Domaine de la Romanée-Conti.
- A remarkable set of stemware from Bottega del Vino Crystal including water, champagne, white, and red glasses for 8 people which normally retails for $1450. (www.bottegadelvinocrystal.com)
Co-hosts Damien Casten of Candid Wines and Tanya Hart of A Taste of Vino are thrilled to provide a way for people to help both Bear Necessities and Katrina victims while attending a once in a lifetime food and wine event.
###
Tanya Hart is the proprietor of A Taste of Vino in Hinsdale, Illinois. She regularly hosts private events for local charities supporting education, the arts, and health care. After over twenty years in the wine business, her shop clearly combines her passion for great wine and education in a comfortable, neighborhood atmosphere. Please contact Tanya at 630 325 8466 or atasteofvino@sbcglobal.net.
Damien Casten trained in France and cooked at the Michelin three star Lucas Carton in Paris before co-founding Candid Wines where he organizes unique food and wine experiences for busy professionals and corporate boards. Candid specializes in pairing its own hand selected wines from around the world with the creations of some of Chicagoland's best chefs. Please contact Damien at 630 485 0860 or candidwines@yahoo.com.