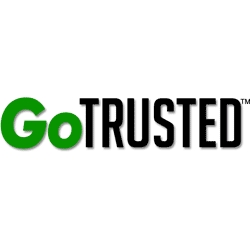 Pembroke Park, FL, May 21, 2007 --(
PR.com
)-- GoTrusted.com announces a new Internet security application for desktops and laptops. Called '
GoTrusted Secure Tunnel
,' the new application provides one-click simplicity to encrypting any unsecured Internet connection, such as public WiFi hotspots. In conjunction with the launch of the new software, GoTrusted.com has reduced its monthly subscription price from $9.99/month to $5.99/month for individual users, making the new service more affordable to the average user.
"We've expanded on our popular online subscription service by providing a simple to use tray application that makes securing any connection quick and easy," said David Lonardo, President. "Now a small icon in the corner of your desktop lets our customers enable and disable our industrial strength encryption with a single click and shows them their encryption status with a simple color change."
"The new proprietary technology we've developed increases encryption strength even further, supports more operating systems, secures more network types and reduced the cost per user internally," Lonardo continues. "This allows us to pass the savings onto our customers with the subscription rate reduction to $5.99 while still providing them with very high-speed, high-encryption secure connections."
In addition to being available for download on the GoTrusted.com site, GoTrusted Secure Tunnel software is also available for at CNET's Download.com site. A free 7-day trial subscription is available to new users.
GoTrusted Secure Tunnel supports Microsoft Windows 2000, XP, and the new Windows Vista ® operating systems. To obtain more information about GoTrusted Secure Tunnel software email press@gotrusted.com or visiting www.GoTrusted.com.
About GoTrusted
GoTrusted's goal is to provide easy to use and accessible encryption methods to the general public. They fill the need for privacy, security and availability to end-users who connect to the Internet by using a third-party's wireless 'hotspot' (such as airports and cafes) or wired connection (such as hotels). GoTrusted does this without encumbering the customer with the complexities of the back-end database, authentication, networking and encryption infrastructure. GoTrusted uses high-speed, physically secure and HIPAA compliant site connections to the Internet to terminate our secure tunnels.
GoTrusted is a privately held company headquartered in Miami, FL. If you would like to find out more about GoTrusted contact press@gotrusted.com.
Windows 2000, XP and Vista are registered trademarks of Microsoft Corporation.
###