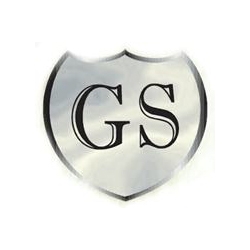 Canyon Lake, CA, May 25, 2007 --(
PR.com
)-- One of Granite Shield Countertops newest retail showrooms is located at 3356 Wentworth in Hemet on Sanderson between Lowe's and Wal-Mart. The Granite Shield Countertops of Hemet is co-owned by Craig Phillips (the creator of the Granite Shield process) and Edward McDaniel. Both Craig and Edward were full time kitchen designers for Home Depot in Hemet. Granite Shield Countertops of Hemet will be selling prefabricated and custom lifetime warranty, maintenance free granite, natural stone and ceramic tile flooring, custom and refacing cabinets, sinks, faucets, spa bathtubs, shower doors, professional sealing and restoration services for natural stone, products to maintain natural stone, glass, stainless steel, kitchen and bath remodeling. Also featuring kitchen and bath remodeling for the special needs of senior citizens and the disabled. Granite Shield Countertops of Hemet showroom is approximately 2800 sq. ft. Like all the other Granite Shield Countertop retail showrooms the Granite Shield Countertops of Hemet showroom includes a waiting area with a black leather sofa and love seat plus a play area for children that both include a 32 inch flat screen TV with DIRECTV.
Granite Shield Countertops is currently open in Lake Elsinore California and is the corporate store owned by Craig Phillips and his wife Debbie Burton-Phillips of Canyon Lake, California. Granite Shield Countertops of Lake Elsinore consists of 7,000 sq. ft. retail showroom/warehouse. Just down the street is Granite Shield Countertops of Lake Elsinore Fabrication that is co owned by Craig Phillips and Aldolfo Espejel Jr. The granite fabrication plant is 5,000 sq. ft. using Matrix equipment. This is one of many Granite Shield fabrication plants opening throughout the United States.
Craig Phillips is the creator of the Granite Shield permanent sealing process for granite. His background includes installing kitchen cabinets, owning a custom shutter business and working as a kitchen designer for Home Base and The Home Depot for approximately 9 years. Craig has sold granite and engineered stone for several years. 5 years ago he started Granite Shield and began marketing the application process worldwide. Currently there is 56 Granite Shield applicators nationwide and in England and Ireland. 27 of the applicators are granite fabricators.
"The main reason why the public does not choose granite for their countertop needs has been because of the high expense, maintenance and staining issues," says Craig Phillips CEO/President of Granite Shield. "Granite Shield Countertop stores will offer granite at lower prices making granite affordable and maintenance free for life. A homeowner will never have to worry about stains on their granite ever again or the maintenance issue of having to use special sealers or cleaners with Granite Shield granite."
Granite Shield Countertops also sees the needs of remodeling for senior citizen special needs and the disabled and many of the stores will offer special bathtubs, bathroom remodeling and remodeling in general for those needs. Many types of remodeling and even removing existing appliances many contractors or "big box" stores refuse to do, Granite Shield Countertops will do. At Granite Shield Countertops you'll receive better quality, better value, better service. Bring Granite Shield Countertops your quote from Home Depot, Lowes or Costco and Granite Shield Countertops will beat their price guaranteed!
Edward McDaniel has been a full time kitchen designer for The Home Depot in Hemet for approximately 7 years who loves designing kitchens and working with families to complete home improvement projects. Edward is a licensed general contractor and is also in the process of completing an Associate Art Degree.
Edward's hobbies are sculpture, painting, woodworking and welding. He recently completed a bronze sculptured bust of the Founding Dr. William Stoner of The Menifee Hospital, Menifee California. Created the sculpture base for the new Menifee Learning Resource Center, Menifee California and was dedicated May 2006. Created the McDaniel Family Perpetual Art Scholarship available for Art Students attending Mt. San Jacinto, Menifee Campus and San Jacinto campus. Edward is a member of the Diamond Valley Arts Council helping create their scholarship fund. Edward's art work is located on the donor wall at Mt. San Jacinto College.
For more information regarding Granite Shield, sealing services, employment, business opportunities or investment opportunities to open your own Granite Shield Countertop showroom email Granite Shield attention Debbie Phillips Vice President at Info@GraniteShield.net or visit their website at www.GraniteShield.net or www.GraniteShieldCountertops.com Toll Free 877-477-3254
###