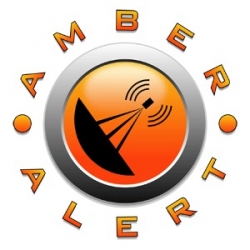 Springfield, IL, November 08, 2005 --(
PR.com
)-- An Amber Alert has been issued in North Texas for a seven-month-old infant from Decatur.
John Christopher Stephenson Jr., a white male with blue eyes, was taken early Tuesday afternoon from his grandmother, who had been granted temporary custody by Oklahoma Child Protective Services.
Police said Stephenson was taken by his mother, 26-year-old Alicia Pearl Stephenson. She is a white female, who authorities believe is mentally unstable.
For a complete Detailed Profile of these Amber Alerts. Please visit our site at:
http://www.projectsafekids.org/alert.html
Webmaster's visit our website to download "The Project Safekids Amber Alert Ticker" to stay upated on current Amber Alerts as they happen. You can download our "Amber Alert" ticker by visiting our website here:
http://www.projectsafekids.org/code.html
Project Safekids also furnishes Breaking News and Amber Alerts via Cell phone and RSS/XML feed. You can subscribe to our RSS feeds for Amber Alerts by clicking on our feed link.
http://www.projectsafekids.org/AmberAlert.xml
###