Pete's Fresh Market Ribbon Cutting Ceremony
On April 11th at 8:00 A.M. Pete's is commencing the opening of their newest location in Oakbrook Terrace. This will be store number nine for Pete's Fresh Market, with the other eight stores located mostly around the south Chicagoland area. This store will include things that they never before had in other stores, like a juice bar and café. The ribbon cutting ceremony is also the first day the store will be open to the public, which means there will be a lot of traffic and excitement.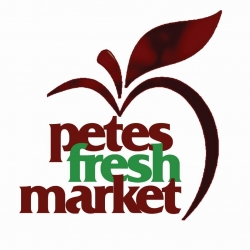 Oakbrook Terrace, IL, April 11, 2012 --(
PR.com
)-- Pete's Fresh Market is commencing the ribbon cutting ceremony of its newest location in Oakbrook Terrace, on April 11th, 2012. The Oakbrook Terrace location has been greatly anticipated by the Greater Oak Brook Community as well as the Pete's Market staff. The Oakbrook Terrace location is going to be the company's biggest store to date, with features that are unique from all the other Pete's stores such as Splash juice bar, Lotus cafe and in house chef. This is Pete's ninth location to date with the promise of growth as soon as the next year. Among those attending the event are the Mayor of Oakbrook Terrace, City Manager as well as other City members; the president/owner of Pete's Fresh Market will also so be attending along with members of his administration.
Pete's is a grocery store that sets the standard for all other grocery stores. Each one of its 8, now 9 locations are specifically oriented around the community it resides in. Meaning that the products in-store are specific to the customer in the geographical area, while offering the same standard and quality that Pete's is known for. Pete's stores feature a fresh produce, fresh meat and a fresh deli that customers rave about, and an in house butcher for quality meat assurance. These aspects and the Pete's environment has made it not only just a store that customers come to for convince, but a destination store. Customers travel more than ten miles to do their grocery shopping at Pete's stores, also customers from out of town put Pete's on their list of things to do while in Chicago.
April 11th is not just a ribbon cutting, but also the first day this location will be open to the public. There is sure to be a lot going on samples, prizes for customers, and an energetic atmosphere, sure to be news worthy.
Contact
Pete's Fresh Market
Genevieve Borowski
773-843-1440
http://petesfresh.com/

Contact