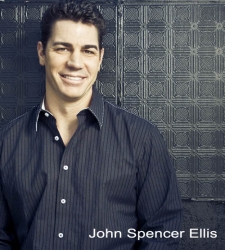 Rancho Santa Margarita, CA, July 07, 2012 --(
PR.com
)-- For every fitness business that's featured on TV, that inspires a new exercise craze or that receives an award from the local Chamber of Commerce, there are many others that fail to make it out of first gear. A website at http://www.fitnessbusiness.biz/ is dedicated to helping fitness pros and personal trainers achieve ultimate fitness business success.
Fitness business success involves mastering three key elements:
- Gaining high-quality and relevant fitness education and then continuing that education indefinitely;
- Using proven, step-by-step fitness business systems and models to make a fitness business run smoothly while helping more people and securing a strong financial future;
- Finding the right fitness business coach and mentor for guidance along the way.
The http://www.fitnessbusiness.biz/ website and fitness business coaching and career training program offers the latest in coaching, career advancement and mentoring for anyone who owns or is thinking about running a fitness business.
"When I got started in the fitness business 20 years ago, I was fortunate enough to have a lot of great mentors and coaches who really helped me develop my fitness business along the way, so there's nothing I enjoy more than working with fitness pros, personal trainers and coaches looking to take their business to the next level," said John Spencer Ellis, founder of John Spencer Ellis Enterprises, a fitness and personal development solutions company. "This is the ultimate resource for growing a fitness business, earning more money and helping more clients get in shape."
Ellis launched his first fitness business 20 years ago, has since gone on to create a fitness business empire that includes accredited fitness associations and certifications, the largest fitness boot camp system in the world, martial arts business systems as well as fitness businesses and fitness trends used around the world. Each week, more than 1 million people enjoy a fitness program that he created, including this fitness training business success blueprint.
About John Spencer Ellis Enterprises
John Spencer Ellis Enterprises is a solutions provider for fitness and coaching professionals around the world, providing education, turn-key business programs, coaching and resources for new and advanced fitness and coaching professionals. For more information about John Spencer Ellis Enterprises or becoming a fitness business coaching and career training, please visit
http://www.fitnessbusiness.biz/