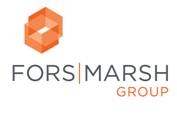 Arlington, VA, May 25, 2012 --(
PR.com
)-- Fors Marsh Group's Jennifer Romano Bergstrom has been elected President of the 2013 Washington–Baltimore Chapter of the American Association for Public Opinion Research (AAPOR) Council. She will join the
DC-AAPOR
Council as Vice President/President-Elect for 2012 and then serve as DC-AAPOR Chapter President for 2013-2014.
As a DC-AAPOR member for the past 3 years, Jen has been involved in conference planning, social media outreach, and chapter seminars and networking events. She also frequently presents at the national AAPOR conference, and is one of the organizers of the DC-AAPOR and WSS Summer Conference Review to be held at the Bureau of Labor Statistics Conference Center on June 21–22.
"Jen's passion for survey research and her commitment to bettering the research field is very apparent and admirable," said Brian Griepentrog, director of research at Fors Marsh Group. "She's always willing to get involved and will serve as a great leader to the DC-AAPOR community."
DC-AAPOR is the Washington–Baltimore Chapter of American Association for Public Opinion Research (AAPOR). An active, intellectual community of researchers, academics, and other professionals engaged in the methods, applications, and findings of public opinion research and survey methodology, the chapter provides an exciting forum for discussion and debate about methodological, ethical, and substantive issues related to a range of research topics.
About Fors Marsh Group
Headquartered in Arlington, Va., Fors Marsh Group LLC is a certified small business dedicated to providing research support and strategy consulting for improved organizational decision making. Fors Marsh Group supports several government agencies including Defense Human Resources Activity (DHRA), Federal Voting Assistance Program (FVAP), Internal Revenue Service (IRS), Food and Drug Administration (FDA), General Services Administration (GSA), and the Department of Veterans Affairs (VA). For more information, please visit
www.forsmarshgroup.com.
Contact: Megan Fischer at 630.222.4339 or mfischer@forsmarshgroup.com.