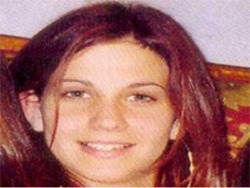 Springfield, IL, November 17, 2005 --(
PR.com
)-- Disposition - The Florida Amber Alert for Dailys Ramos has been canceled.
The child has been recovered safely and the abduction suspect is dead. He was killed by a Self Inflicted Gunshot Wound to the head.
An Amber Alert was issued Thursday for a missing child in Hialeah who police said may be with a convicted sex offender.
The Hialeah Police Department and other law enforcement officials are looking for 17-year-old Dialys Ramos. She is described as a white female, 5 feet, 2 inches tall, 105 pounds, with auburn hair and green eyes.
Authorities said she may be in danger and was likely abducted by 39-year-old Robert Laird. He's described as a black male, 5 feet, 11 inches tall, 180 pounds, with black hair and brown eyes. Police said Laird may be armed.
For a complete Detailed Profile of these Amber Alerts. Please visit our site at:
http://www.projectsafekids.org/alert.html
Webmaster's visit our website to download "The Project Safekids Amber Alert Ticker" to stay upated on current Amber Alerts as they happen. You can download our "Amber Alert" ticker by visiting our website here:
http://www.projectsafekids.org/code.html
Project Safekids also furnishes Breaking News and Amber Alerts via Cell phone and RSS/XML feed. You can subscribe to our RSS feeds for Amber Alerts by clicking on our feed link.
###