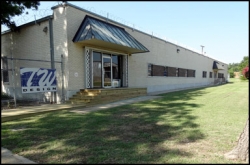 Dallas, TX, June 22, 2012 --(
PR.com
)-- T W Design recently relocated their corporate headquarters to South East Dallas becoming neighbors with Mark Cuban and his 176 acre "Wonderview Development." Unlike Cuban's stalled Wonderview development project, T W Design is going full steam ahead with owners, Dorcie & Roger Farkash's, vision of revitalization in an area of South Dallas that has seen more businesses leave than stay and thrive. Dallas Mayor, Mike Rawlings, recently said, "Southern Dallas is not a charity case. It's a business opportunity, the single greatest opportunity for growth in North Texas."
T W Design is a family owned business founded in 1982 by Roger Farkash. Starting out primarily offering theatrical set design and build, the company now serves a diverse clientele providing design and construction for; stage/video/tv sets, themed environments, exhibit booths, museum displays, amusement parks, and outdoor media.
In 2008, T W Design created a new Division, T W TrainWorx. Although, the division was started in the "perfect economic storm" or better said - because of the extreme challenge, the Farkash's dug down deep and began focusing on bringing Roger's expertise in toy train layout building to the forefront. This Toy Train Niche has seen a steady increase and continues to be a vital income source to the overall business.
Fittingly, the first project created in their new headquarters was a toy train layout project for Dallas/Ft. Worth based BNSF Railway, a Berkshire Hathaway subsidiary. This layout was revealed at the annual Berkshire Hathaway Shareholder's Meeting in Omaha, NE on May 5, 2012. One look from Warren Buffett and he declared it, "A Masterpiece!"
Come check them out, take a tour of the facility where you'll witness Team T W Design and the Traingineers of T W TrainWorx busy building a legacy and Making a Scene in South East Dallas… loving every second!