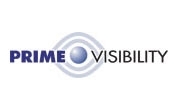 Bethpage, NY, November 22, 2005 --(
PR.com
)--
Prime Visibility
, a leading
search engine optimization
firm specializing in achieving top rankings and increasing online visibility, revenue and traffic to clients' websites, introduces a new Client Center as part of their new value-added website design. This free online service provides clients with up-to-date information about the status of their Internet projects being handled by Prime Visibility. The Client Center keeps clients completely informed about current and specific improvements being made to their website in addition to other Internet-related activities taking place on their behalf. Clients are encouraged to visit the Client Center often to review the main repository for all client reports, lists and working documents such as:
- Baseline, Latest and Historical Reports
- Position and Traffic Reports
- Monthly
PPC
and other Internet documentation.
- Written HTML code
Andrew Hazen, Founder and CEO of
Prime Visibility
says, "This is just one of the many ways we prove that Prime Visibility is truly a full service
SEO
/
SEM
Internet marketing company. We have thwarted the frustration that comes with having to search through hundreds of emails and/or other documents on your web server just to locate the Internet marketing documents you need for a meeting or for yourself. The Client Center simplifies the process and puts it all in one place – at your fingertips!"
Prime Visibility offers a comprehensive plan of PRIME Programs that can be seen on their website at:
http://www.primevisibility.com/client-center.asp
to encompass services that range from simple – to complex technical solutions.
About
Prime Visibility
:
Prime Visibility
LLC is a leading, full-service
search engine marketing
[
SEM]
firm committed to increasing traffic, sales and ROI for its clients. Over seven [7] years of providing individually tailored services including Natural
Search Engine Optimization
,
Email Marketing
and
Conversion Tracking solutions.

For additional information please visit
www.PrimeVisibility.com
or call toll-free
(866) PrimeV1 (744-6381).
###