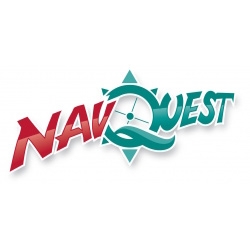 Boca Raton, FL, June 20, 2007 --(
PR.com
)-- NavQuest.com the internet's only free Online Marine Navigation service and Water Enthusiast Portal announced today a new partnership with Paradox Marine. Paradox Marine is the manufacturer of the Marine Magellan. The Marine Magellan is an advanced wireless boat security and vessel monitoring system with GPS tracking. NavQuest.com will provide the online cartography for the live tracking of vessels that have a Marine Magellan Platinum system onboard.
President Harry Sangha of NavQuest.com, "This new partnership with Paradox Marine is a perfect fit for our strategic direction". Mr. Sangha continued, "Marine Magellan users can view their vessel location, route, and more information online at any time on nautical charts and satellite images via a simple link". President Marc L. Curreri of Paradox Marine commented, "Incorporating vessel tracking and mapping via NavQuest.com with our full internet monitoring will be a great addition to the security and monitoring features we currently offer our customers". Mr. Curreri continued, "We look forward to a wonderful working relationship with our new partner for years to come."
About NavQuest.com:
Founded in 2003, NavQuest.com is the designer and developer of expert marine directions, navigation, business geographic software for online, wireless, and proprietary electronic navigational devices. NavQuest.com is the creator and owner of a digital ruote network for waterways providing safe routes for mariners. NavQuest.com has a world class management team with direct knowledge of the inductry, extensive research experience, and unique administrative skils.
About Paradox Marine:
ParaDox Marine manufactures the Marine Magellan Boat Security and Vessel Monitoring System with GPS tracking. The Marine Magellan Platinum system provides a boat owner with complete peace of mind knowing they can view their vessel online anytime, and anywhere. Owners have a personalized webpage that they login to which shows the vessels status, alarms that occurred, history of events, and location. Paradox Marine products are sold worldwide.
###