BentBeat Productions Releases Their First Full-Length Album, "Country Girl"
Vancouver, WA, July 20, 2012 --(
PR.com
)-- BentBeat Productions, a focused music label located in Vancouver, Washington, releases their first commercial full-length project: "Country Girl - Music From The Original Motion Picture Soundtrack" performed by Jozi Bently and Dave Beatty.
"Country Girl - Music From The Original Motion Picture Soundtrack" is a compilation of songs written, performed, and produced by BentBeat owners and artists Jozi Bently and Dave Beatty for the movie "Country Girl," independently released in 2012. The album has 15 tracks that showcase various musical styles. "Even though the movie was about a country singer, we wanted to show both how flexible music could be in its styling and how versatile we could be with our production," said Bently, who performed all of the original music for the movie and the soundtrack. "The character was written to perform pop-country songs in the movie, but the soundtrack contains two different versions of almost every song. The project includes the film version and an additional version that takes the same song in an entirely different musical direction." Among the various musical genres the soundtrack contains are classic rock, pop rock, singer-songwriter, and dance remixes.
"One of the great features of the soundtrack are the performances by guest artists who joined the production, each with a different musical style," said Beatty. "It was interesting to include these artists that vary so much in style, because that is really what BentBeat is all about."
The label began official operation in 2011 and has been working actively to recruit artists for representation. As with the songs on the soundtrack, these artists vary greatly in their musical genres and styling. "We've worked with everyone from acoustic singer-songwriters to metal bands," Bently explained. "The soundtrack is a great illustration of the label's versatile recording and production capabilities." With the exception of the three guest performances all songs on the soundtrack were written by Bently and Beatty, and all recording and production was performed at BentBeat Studios. "We have a great cast of musicians to pull from when we record, and our engineers and producers are experienced and top-notch," said Beatty. "You can really hear the talent and professionalism of the final recording. Artists who come to BentBeat can expect to get a quality-level product that showcases their sound and reflects who they are as a musician."
The full length CD, "Jozi Bently – Country Girl," is available for purchase on amazon.com, or download from iTunes, Spotify, Rhapsoldy, and many other download sites.
About BentBeat Productions: BentBeat Productions, the recording and publishing division of All Requests Live, Inc., is based in Vancouver, Washington. BBP focuses on partnering with musicians to produce and record high quality, family-friendly music. Working with the "new media" of social networking and also through more mainstream channels of distribution, BBP's portfolio is available on amazon.com, and via download on multiple internet music services including iTunes, Spotify, Rhapsody, and many others.
Contact
BentBeat Productions
David Beatty
503.489.8275
http://www.bentbeat.com

Contact
Multimedia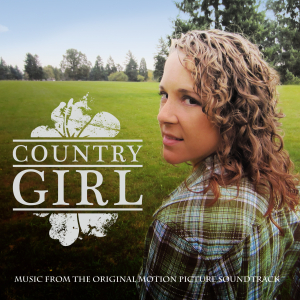 Jozi Bently, featured on the cover of the "Country Girl Soundtrack" CD cover