Dale Martens Elected to the Board of Directors of the National Trailer Dealers Association (NTDA)
Dale Martens, Vice President of Sales for American Trailer & Storage, Inc. (AT&S) was named to the Board of Directors for the NTDA.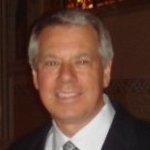 Kansas City, MO, August 14, 2012 --(
PR.com
)-- AT&S is pleased to announce that Dale Martens, American Trailer & Storage (AT&S) Vice-President of Sales was elected to the Board of Directors of the National Trailer Dealers Association (NTDA) for a three year term.
The NTDA formed in 1990 to represent the interests of companies that sell, manufacture, lease, and repair semi-trailers and trailer parts and accessories throughout North America. These companies provide semi-trailers and services to a wide range of users including the transportation industry, retail industry, construction industry, manufacturers, oil, gas and renewable energy industries, and a multitude of other industries. The NTDA has over 500 members and affiliated industry suppliers and service provider members. According to the NTDA's website (www.ntda.org), the "NTDA provides Federal Excise Tax information through a hotline manned by tax specialists, education, and member programs and services, and produces the annual NTDA Convention, which features New Product Presentations, Tabletop Displays, world-class educational programs, and a Golf Tournament. The Association maintains its administrative headquarters in suburban Detroit and its Board and staff make annual visits to meet with Senators and Congressional Representatives in Washington. DC."
Dale Martens brings over 20 years of experience and expertise in vehicle sales and dealership management. Before employment with AT&S, Mr. Martens owned and operated automotive dealerships for Nissan, Subaru and Dodge brands. American Trailer & Storage has been a dealer for Hyundai Translead (HT) since 2011. Hyundai Translead manufactures a full line of semi-trailers including dry-vans, refrigerated, flat beds, and container chassis. According to Truck Body Builder's, HT produced 25,350 semi-trailers in 2011, making them the fourth largest trailer manufacturer in North America. AT&S also sells new side dump and belly dump trailers. Mr. Martens has been with AT&S for over four years. "I look forward to serving on the board of the NTDA. I have met many great people in the semi-trailer industry through the NTDA and think that Gwen Brown has done an outstanding job over the past several years" said Dale.
AT&S (www.atandsonline.com) is a Kansas City-based equipment sales and rental-company that serves the Kansas City, Saint Louis, Omaha and Lincoln, NE markets. Mr. Marten's knowledge of the industry that includes the renting and sales of
over-the-road trailers
, local cartage trailers, storage trailers and portable storage containers has made him a leader in the industry.
Contact
AT&S
Rick Honan
816-765-7771
www.ATandSonline.com

Contact