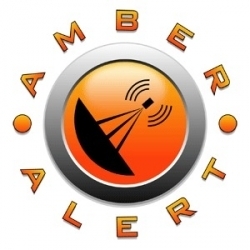 Springfield, IL, November 27, 2005 --(
PR.com
)-- Isaac Hernandez a five year old Hispanic male in the company of Carlos R. Delcid a 41 year old Hispanic male operating a Red 2003 Dodge Ram Pick-up truck with MD Bay tag: 49914B/Y last seen near 11000 Block of Veirs Mill Rd.
Do not take action call #77 OR 911. The Maryland State Police at the request of Montgomery County Police Department have issued a Maryland Child AMBER Alert for Isaac Hernandez.
The child is further described as being 3 1/2 feet tall and 55 pounds. The child was last seen wearing a green long sleeve shirt with a gray/green/yellow jacket, blue jeans and Timberland boots.
LOCATION: The child was last observed at approximately 6:10 PM in the area of Wheaton Plaza at 11160 Veirs Mill Rd in Wheaton, MD. The child is believed to have been abducted by the suspect.
For a complete Detailed Profile of these Amber Alerts. Please visit our site at:
http://www.projectsafekids.org/alert.html
Webmaster's visit our website to download "The Project Safekids Amber Alert Ticker" to stay upated on current Amber Alerts as they happen. You can download our "Amber Alert" ticker by visiting our website here:
http://www.projectsafekids.org/code.html
Project Safekids also furnishes Breaking News and Amber Alerts via Cell phone and RSS/XML feed. You can subscribe to our RSS feeds for Amber Alerts by clicking on our feed link.
###