The Latest List of the Top Most Organic Optimization Firms for July, 2007 Ranked by topseos.com is Here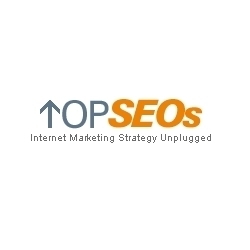 Plymouth, IN, July 02, 2007 --(
PR.com
)-- Once that well-designed website is up and ready, you know all your popular key words are in their right places to attract target users. But will that do it? Not quite. All of that hard work fails if your website is not visible to your target audience. Without visibility the key words have no meaning, nor does the attractive design serve any purpose. Using Organic Optimization synchronizing websites with search engines and the right key search words. Organic Optimization is a way for site owners to ensure that their site will be visible to the target users.
So web designing, content creation and the creation of attractive and user-friendly navigation systems is just the first step. Organic Optimization ensures that all these efforts reap the desired benefits.
topseos.com
has established and maintained its reputation as a one-stop shop for all useful information that the search engine marketing industry requires. This list released on a monthly basis guides internet marketing and service providers towards the best contenders on the net.
This list combines extensive industry-wide research and a thorough understanding of various internet marketing methods such as Organic Optimization. And indeed, the July 2007 list of topmost Organic Optimization list will save the hard work and research involved in finding the best service provider.
Here's the list of the top 30 Organic Optimization firms that are selected for July 2007:
1. SEO Image, Inc. – New York
2. Intrapromote LLC – Ohio
3. Bruce Clay, Inc. – California
4. SEO Inc. – California
5. Arteworks SEO – Texas
6. Ionic Media – California
7. YELLOW7 Interactive – Texas
8. Customer Magnetism – Virginia
9. TopRank Online Marketing – Minnesota
10. WebMama.com Inc. – California
11. USWeb.com – California
12. icrossing – New York
13. Service Internet Solutions, LLC – Connecticut
14. iProspect – Massachusetts
15. High Position Limited – United Kingdom
16. Dexterity Media LLC – Texas
17. Neutralize – United Kingdom
18. Submit Express – California
19. 1st on the List Promotion Inc. – Canada
20. Inteliture - Utah
21. Unreal Marketing, Inc. – Pennsylvania
22. Web Targeted – Utah
23. 87 Interactive – Pennsylvania¬¬
24. VKI Studios - Canada
25. First Page SEO – Canada
26. Reprise Media – New York
27. Prime Visibility – New York
28. eTrafficJams.com – Florida
29. Fathom SEO – Ohio
30. Blizzard Internet Marketing, Inc. – Colorado
The accuracy of the ranking above is verified by the rigorous selection process that is employed before naming the candidates. Selection of the candidates is based on the following criterions:
• Competitive advantage
• Title optimization
• Keyword research
• Copywriting
• Superior services and pricing
• Link development
• Response to client problems
• Innovations that set it apart from the competition
• Usability and overall efficiency
• A staff with technical and marketing skills
• Overall performance
Firms that specialize in Organic Optimization and wish to be considered for the topseos.com rankings can complete an application by registering as a service vendor and applying for rankings at:
http://www.topseos.com/option,com_register/task,providerRegister/
Want to research and evaluate Internet marketing firms?
Visit them at www.topseos.com
###
Contact
topseos.com
Bill Peden
866-237-8704
www.topseos.com

Contact