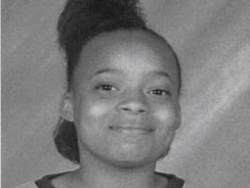 Springfield, IL, December 05, 2005 --(
PR.com
)-- Authorities in Fort Bend County issued an Amber Alert Sunday night for a missing 12-year-old girl, Teketria Buggs, also known as Teeky-Bugs, was last seen Friday asleep on a couch inside her family's home in the 9000 block of Johnson Road in Orchard. The girl's relatives told authorities it was common for her to sleep on the couch and in her daily clothing.
The girl's family reported her missing shortly after 10 a.m. Saturday. The Amber Alert was issued at 8:13 p.m. Sunday. Investigators do not believe the girl planned on running away, or that her disappearance is a case of foul play. None of her belongings was missing from the home.
For a complete Detailed Profile of these Amber Alerts. Please visit our site at:
http://www.projectsafekids.org/alert.html
Webmaster's visit our website to download "The Project Safekids Amber Alert Ticker" to stay upated on current Amber Alerts as they happen. You can download our "Amber Alert" ticker by visiting our website here:
http://www.projectsafekids.org/code.html
Project Safekids also furnishes Breaking News and Amber Alerts via Cell phone and RSS/XML feed. You can subscribe to our RSS feeds for Amber Alerts by clicking on our feed link.
###