Paul Revere Rides Article Identifies Five Critical Issues to Assure Economic Well-Being and National Survival
Five critical issues that will shape the U.S.A. for your children and grandchildren, that our elected officials should be acting on - and aren't, are outlined in a Paul Revere Rides investigative report.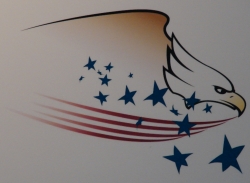 Orange Park, FL, July 21, 2007 --(
PR.com
)-- Paul Revere Rides has posted a report that answers the question, "If America is on the wrong course, why? And what are the issues our elected leaders must deal with to put our country back on track?" These issues will affect the quality of life and security of every American for generations to come.
Americans who are concerned about their future economic security will start to understand the forces behind those concerns. They will be able to start putting their voices behind these great issues, to shape the national conversations of the next election. In this way, we Americans can hold our elected officials accountable to do the tough but necessary things to keep our nation great.
None of these issues are about the Iraq war and at least three of them are more critical to our national survival than that war. The full investigative report can be seen at http://paulrevererides.com/?p=85.
###
Contact
JH2 Services, Inc., dba Paul Revere Rides
Jeff Hohlstein
904.282.2180
http://www.paulrevererides.com

Contact