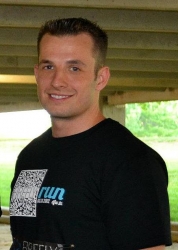 Plano, TX, December 21, 2012 --(
PR.com
)-- Many struggle with weight issues and are looking for a weight loss strategy that works. In fact, according to the market research firm Marketdata, it is estimated that over 60 billion dollars a year is spent in the United States on various weight loss programs. With all of this money spent, one would think that the majority of weight issues would be resolved. Unfortunately, however, a lot of weight loss programs offer yo-yo diets and temporary fixes that do not leave long lasting effects. For this reason, Plano personal trainer Ronny Neff of
Neff Fitness
takes his unique experience and knowledge and helps others meet their fitness and weight loss goals.
Neff Fitness Personal Training aims to help individuals lose weight and gain muscle. Personal trainer Ronny Neff believes strongly in putting health first, and wants to help the residents of Plano, Texas achieve their New Year's resolutions of losing weight and staying healthy in 2013. Through a combination of diet and exercise, Neff is confident that he can help individuals live a healthy lifestyle.
For the many in the US looking to lose weight as part of their New Year's resolution, Ronny Neff hopes his personal training will be of great help to Plano, Texas residents. Through education on what works best for each individual, Neff can help individuals to understand the important things about diet, exercise and health in order to achieve their resolutions in 2013. For more information or to get started with weight loss and fitness goals through personal training, visit www.neff-fitness.com today.