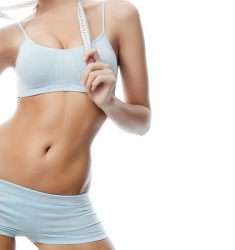 Scottsdale, AZ, December 27, 2012 --(
PR.com
)-- SmartLipo™ is a clever brand name when considering the millions of patients searching for smarter ways to eliminate and remove unwanted fat from their bodies. Liposuction is the most popular cosmetic surgery reported in the USA when one takes into account the 400,000 plus liposuction procedures performed annually by plastic surgeons, cosmetic surgeons and other physicians who are converting to the cosmetic and med-spa industry, encouraged by how lucrative elective procedures become in the last decade. Liposuction is now more mainstream compared to 15 years ago. But there are many liposuction procedures to choose from, some are less invasive and more safe than others. Patients are looking to get educated through online resources when searching for "wiser" more advanced lipo options.
Smartlipo, manufactured by Cynosure and approved by the FDA, makes use of high-tech surgical advancements to offer patients less invasive surgical solutions that deliver more refined liposuction results without the risks and long, arduous recovery periods.
Smartlipo utilizes a revolutionary process that liquefies fat cells using sophisticated lasers while coagulating the blood in vessels, and simultaneously tightening the skin in the targeted area. The improved safety and effectiveness of Smartlipo increased searches and awareness in the public eye, driving volumes of prospective patients to
http://www.smartlipo.com
to get more information about this evolved "lipo" technique.
A big factor increasing the safety and outcomes for patients is that only local anesthetic is required for Smartlipo™, Smartlipo MPX™, and Smartlipo Triplex™ so patients remain awake throughout procedure. This method will dramatically reduce side effects, bleeding, bruising, and swelling - significantly diminishing the down-time normally associated with traditional liposuction. The multiple enhanced safety aspects have contributed greatly to the popularity of the procedure.
Though SmartLipo was initially developed in Europe, it was approved by the FDA in November of 2006. It was the first laser to be approved in the United States to dissolve fat for removal by liposuction. The laser technologies used in SmartLipo, SmartLipo MPX, and SmartLipo Triplex procedures have been deemed both safe and effective by the FDA. Doctors who perform Smart Lipo are required to go through specific training. Experience and skill with this technology is important when searching for a specialist.
First, second, and third generation SmartLipo technologies offer differing levels of refinement in terms of the results they can offer. While first generation SmartLipo uses only one laser wavelength, SmartLipo MPX stands for "multiplex", referring to the two laser wavelengths that are employed by second generation devices. SmartLipo Triplex, in contrast, uses 3 wavelengths of energy to provide customized levels of skin tightening in the areas being treated.
Dr. David Shafer, of Shafer Plastic Surgery is a double-board certified plastic surgeon in New York who has performed Smartlipo for four years, and recently updated to the Smartlipo Triplex system because of the added features.
"The Smartlipo brand is universal and patients equate Smartlipo with advanced technology, faster healing, and skin tightening," Shafer proclaimed. He also added, "Smartlipo ™ is popular because it is a minimally invasive, revolutionary fat removal method that delivers optimum results with less down time and side effects than traditional liposuction."
Patients and surgeons are turning more to Smart Lipo because it seems to be a smart choice compared to many other liposuction techniques. For more information,
click here
to find costs and specialists.