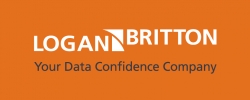 Lisle, IL, December 28, 2012 --(
PR.com
)-- LoganBritton, a leader and specialist in data Integration, Data Warehousing and Business Intelligence, makes a further leap into Data Analytics by acquiring a stake in APP Consulting, a company focused on building Teradata centric solutions. This investment and resulting strategic partnership positions LoganBritton as one of the best and largest independent companies in Data Integration and will enable both the companies to provide end-to-end solutions for their customers.
"As partners, LoganBritton and APP will be better able to meet the needs of its Teradata clients, with particular focus on Teradata's rapidly expanding presence in the mid-market," stated APP president, Thomas Stanek. The partnership will allow the two firms to offer a more complete solution set to its clients, including data integration, database management, and data analytics.
Thomas Stanek will continue to serve as President and CEO of APP Consulting with Yash P. Gupta serving as Chairman of the Board for APP Consulting.
About Logan Britton
Founded in 1977, LoganBritton provides Data Integration and Data Warehouse services throughout USA and Canada. It has served more than 250+ clients with its corporate office in Lisle, IL
About APP Consulting, Inc.
APP Consulting, Inc. is a data warehouse / business intelligence focused consulting company with specific expertise in Teradata technology. Since 1997 APP has partnered with our clients to successfully deliver data warehousing solutions.