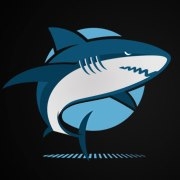 Irvine, CA, January 22, 2013 --(
PR.com
)-- WebShark360 has appointed Mark Sweet as its new Chief Operating Officer. In his new role, Sweet will be responsible for managing the day to day operations of WebShark360, ensuring clients obtain the premium attorney marketing service for which WebShark360 has become known.
Said CEO Steve Mehr, "As both an attorney and an experienced attorney marketer, Mark was a natural choice. With years of executive experience managing multimillion dollar internet marketing companies, Mark will lend a valuable perspective to the attorney marketing team at WebShark360. We're pleased to have him on board."
Sweet is a licensed attorney in the state of California, a graduate of Loyola Marymount Law School. His background in both law and business administration led him to a position as Director of Legal Content and Business Development at LawInfo. At LawInfo, Sweet's direction was responsible for the successful marketing of some of the largest law firms in the country.
Prior to joining WebShark360, Sweet helped to build an internet marketing company, one of Inc Magazine's listed top 6 in advertising. Under Sweet's direction as General Counsel and Vice President of Customer Operations, the company grew from a 3 million dollar company to a 20 million dollar company. He also represented the United States as one of only 16 representatives handpicked to travel to Japan on a friendly relations tour hosted by the Tanaka Foundation.
Sweet believes his role at WebShark360 offers him a unique ability to build upon his previous accomplishments and continue to innovate attorney marketing.
"WebShark360 is known for its innovative and successful attorney marketing. The company is an industry leader and it will be exciting to work with them. Until now, attorneys had few dependable and successful attorney marketing solutions with unknown results. But WebShark360 understands the importance of not only the internet, but mobile and social. It's an exciting time to pioneer this space," said Sweet. "I look forward to working with the rest of the WebShark360 team to create more opportunities for success."
To learn more about WebShark360's innovative attorney marketing, please visit http://webshark360.com or call (800) 939-4850.
About WebShark360:
WebShark360 is a premiere attorney marketing firm. Based out of Irvine, California, WebShark360 offers clients comprehensive attorney marketing solutions including website design and hosting, content marketing, SEO, public relations, social media, and media buying. WebShark360 is available at http://webshark360.com (800) 939-4850.