South Bay Realty Celebrates Its 10th Year of Sustained Service Leadership in the Naples Real Estate Market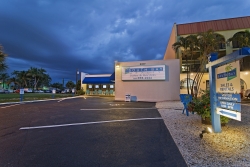 Naples, FL, February 12, 2013 --(
PR.com
)-- Adapting and taking positive advantage of market conditions is no strange phenomenon for South Bay Realty, who will celebrate their 10th year of sustained service leadership in the Naples real estate market this coming February, 2013. "Remaining consistently pro-active in support of customers, employees and community regardless of market condition has proven to deliver staying power for South Bay," said Lesley Garlock, Director of Operations.
Now riding the wave of a significant market upswing that seems to be bucking current trends, this boutique real estate office finds itself positioned for unstoppable growth, but not unexpectedly. Convinced early-on that the lean times would once again give way to a robust market, this boutique brokerage spent much of the last few years strategically planning its butterfly-like emergence to again lead with vigor in an insurgent market. As the adage goes, success happens when preparation meets opportunity, right?
The real estate world's credo has always been location, location, location! Well, the same holds true for realtors seeking to attract the greatest volume of new clients each season. Having enjoyed great exposure in that fashion throughout its ten year presence, South Bay recently made the move to purchase its current space at 9060 Gulf Shore Drive. This move assures the permanency of prominent visibility for the business and continued convenience for its loyal clientele. "I'm proud of my 9 year association with South Bay Realty," said Stacie Ricci, Realtor. "I credit my success to the advantage that such a great location brings to the company, as well as South Bay's enduring commitment to its customers and sales team." For South Bay's customers, that convenience of location is a grounding factor in satisfying their insatiable appetite for superior customer service. For this, South Bay delivery of that convenience begins at the front door and culminates in well above average referral and repeat business.
Along with permanently staking its presence at the revered entry to Vanderbilt Beach, South Bay has also managed to significantly beef up its quantity and quality of savvy sales and rental professionals. An accomplishment enhanced only by an across the board increase in overall professional and support staff experience. A must, as South Bay looks to sustain its market leading presence in the community. Having recently acquired membership in the Vanderbilt Beach Residents Association (VRBA) emphasizes South Bay's sense of community and commitment to serving the market that has served them so well over the years.
South Bay's ongoing vision of being the company of choice for consumers and sales associates is reinforced daily by its customer-centric approach to doing business. An approach embraced by each and every one of their ethical, forward-thinking and results-oriented professionals. As it has been for the past ten years, South Bay Realty will continue to be a positive force in the community and an example to follow in the business of Naples Area Real Estate. They are surely here to stay.
Contact
South Bay Realty
Lesley Garlock
239-289-1351
lesleygarlock.com
Office: 239-594-2226

Contact